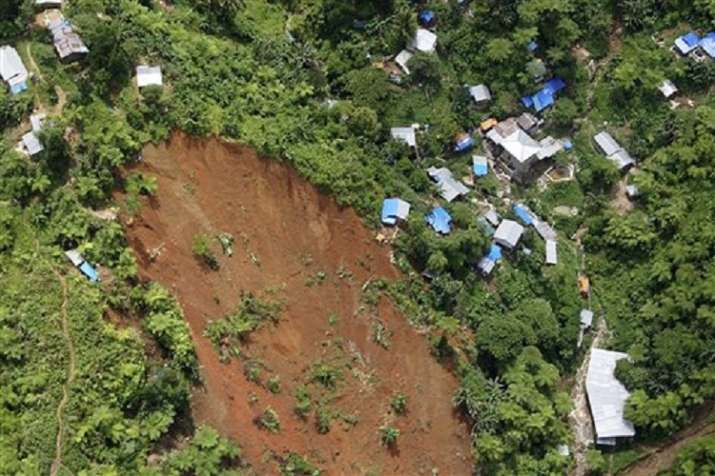 The death toll in two major landslides in the Philippines has climbed to 95, authorities said. The two landslides struck the Philippines after super typhoon Mangkhut barrelled the island nation last week. A total of 49 bodies were pulled out the mining town of Itogon's rubble in the north as on Sunday, local media reported quoting officials.
A disaster official in Itogon said at least 19 others were still missing after boulders and mud had crashed on a bunkhouse where miners and their families sought refuge as Mangkhut hit Luzon Island on September 15.
Efforts to locate 40 others still missing in the Naga City landslide that buried some 30 houses are still being made by the rescuers.
Disaster officials counted nearly 200 deaths in typhoon Mangkhut and the twin landslides that struck the Philippines last week.
Mangkhut, the strongest typhoon to hit the Philippines and other regions this year affected nearly 1.6 million farmers and fisherfolks.