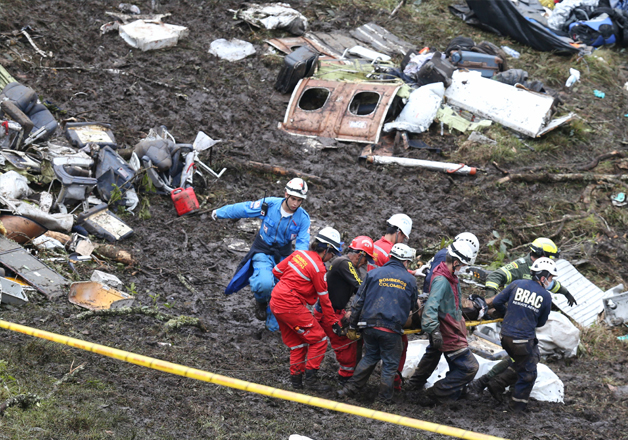 Emergency department officials have found the black boxes with flight data and cockpit voice recordings from a plane that crashed in the Colombian mountains with a Brazilian football team on board.
Luis Perez Gutierrez, the Governor for Antioquia department in northwestern Colombia, where the charter flight went down, announced yesterday that the two black boxes had been located. 
Aviation officials later confirmed the news. They, however, did not say how long it would take to analyze their contents.
At least 76 people were confirmed dead after a plane carrying 81 persons crashed near Medellin in Colombia. The passengers included players from Brazilian soccer team Chapecoense. 
The plane took off from Bolivia, and declared an emergency between the municipal areas of La Ceja and La Union. Officials did not specify what happened to the plane, but the reports said the aircraft ran out of fuel before it crashed.
With Agency Inputs