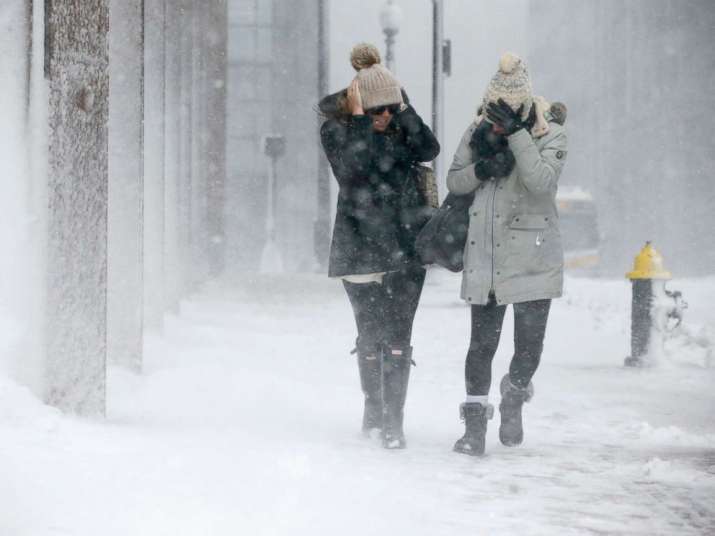 United States is shivering under strikingly bitter cold, which has enveloped much of the country and buried some places under a record amount of snow. At least 11 people have lost their lives due to the cold. 
And worst is not over. A powerful winter storm, popularly reported as 'bomb cyclone' or 'bombogenesis' is scheduled to hit the eastern US. 
The cyclone is expected to bring strong gusts of wind, freezing rain and heavy snow. Temperatures are set to drop to freezing levels, which haven't been seen in decades.
It warned of hazardous travel conditions, including limited visibility and icy roads.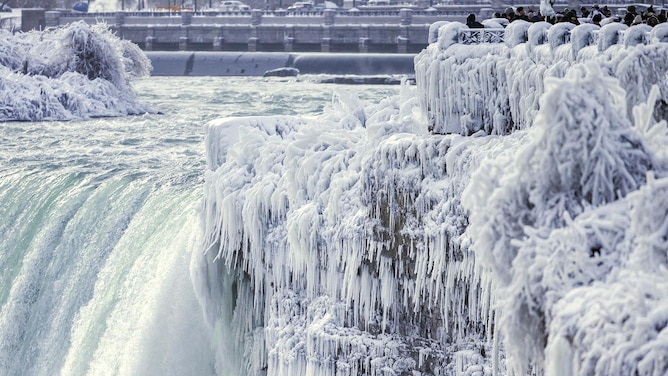 Forecasters expect the storm to eventually hit the Northeast, all the way up to Maine, a New York Times report said.
In tune, New England is likely to receive 6-12 inches of snow and conditions will not be much different in states like Maryland, Delaware, and Virginia. New York too is set to see extreme conditions with snow ranging between 3 and 8 inches in Manhattan, Brooklyn and Queens.
The National Weather Service has warned that there could be blizzard warnings and travelling could be "very dangerous to impossible."
Schools and numerous institutions have been closed and about 3,000 flights too have been cancelled in the nation.
Florida, which was basking in temperatures ranging between 25 and 27 degree Celsius just a few days ago, will not be spared either. 
Icy conditions have been reported in the state and authorities closed down over 50 miles of Interstate 10. Schools and colleges too remained closed on account of the cold weather.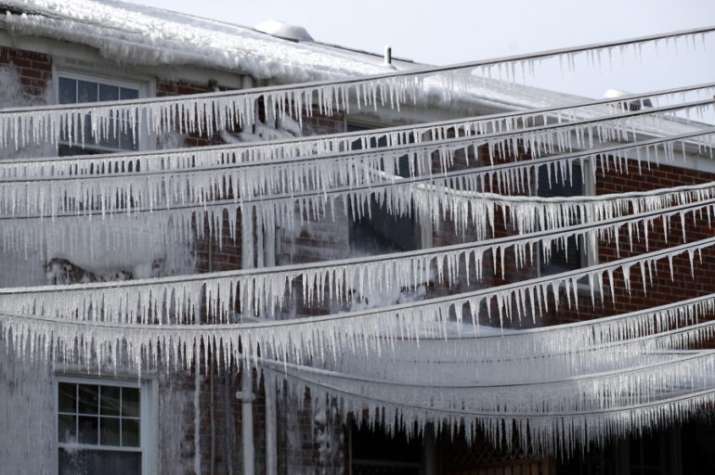 What is 'bomb cyclone' or 'bombogenesis'? 
The National Oceanic and Atmospheric Administration explains that a Bombogenesis occurs when "a midlatitude cyclone rapidly intensifies, dropping at least 24 millibars over 24 hours."
In simple words, It's the process in which a storm rapidly intensifies through a drop in pressure of at least 24 Millibars within 24 hours.
The sharp drop in pressure means the storm is strengthening.