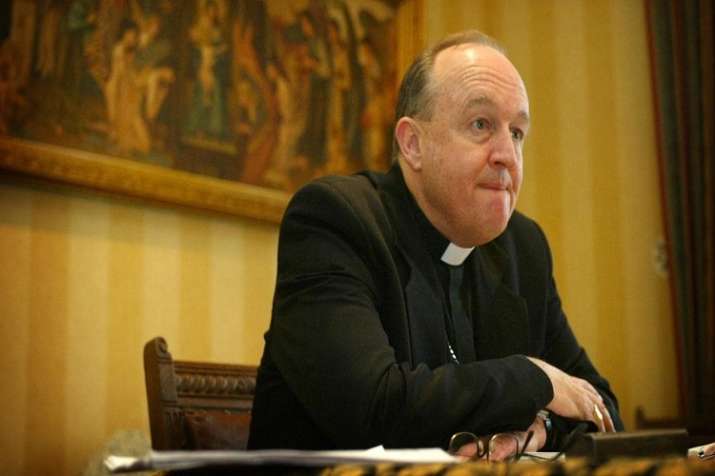 A Catholic archbishop in Australia was on Tuesday given a maximum sentence of 12 months in detention for concealing child sexual abuse in the 1970s.
The Adelaide archbishop, Philip Wilson was found guilty in May of concealing abuse by notorious paedophile priest Jim Fletcher in the Hunter region of New South Wales state during the 1970s by failing to report allegations against him.
On Tuesday, the court ordered Wilson to be assessed for "home detention" -- meaning he will probably avoid jail.
Magistrate Robert Stone said the senior clergyman had shown "no remorse or contrition". He will be eligible for parole after six months.
He denied the charges and his legal team made four attempts to have the case thrown out, arguing Wilson suffered from Alzheimer's and so should avoid trial -- even though the diagnosis did not prevent him retaining his position in the church.
One of his victims, former altar boy Peter Creigh, told the court he had described the abuse to Wilson in detail in 1976, five years after it took place.
Wilson, then a junior priest in the Maitland region, had dismissed young victims in a bid to protect the Church's reputation, Magistrate Stone ruled.
Fletcher was convicted of nine child sexual abuse charges in 2004, and died in jail two years later.
Magistrate Stone rejected Wilson's claims that he had no memory of the conversation, and said he had found Creigh to be a reliable witness.
Another victim, who cannot be named, testified that Wilson had told him he was telling lies, and to recite 10 Hail Mary prayers as punishment.
Stone also ruled that Wilson would not be granted parole until he reached half of the sentence, Efe news reported.
Stone adjourned the decision on the request for Wilson's home detention to August.  However, Judicial sources did not clarify whether Wilson would enter prison.