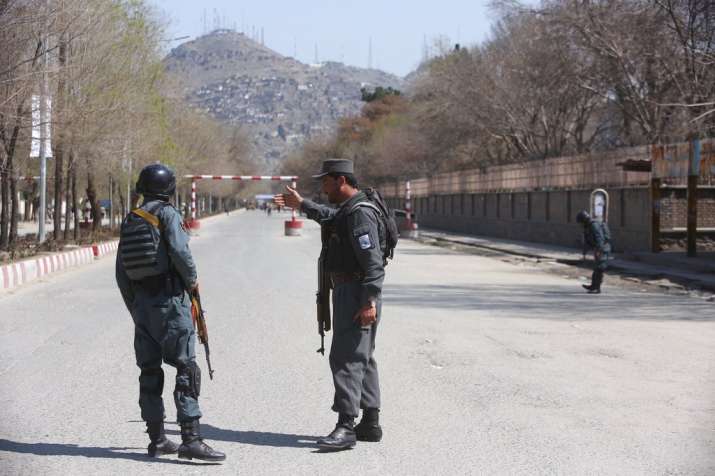 A suicide bomber struck on the road to a Shiite shrine in Afghanistan capital Kabul, according to an official.
18 people have also recieved injuries in this blast that took place on the very first day of Nowruz, the Persian new year. 
Nasrat Rahimi, the deputy spokesman for the Interior Ministry, said the attacker was on foot. 
The blast took place in Kart-e-Char area near Kabul University. 
The death toll could rise as emergency personnel were attending to the victims on the scene. Witnesses said they saw many casualties on the ground soon after the explosion, which is believed to have been a car bomb.
The Persian new year, known in Afghanistan as Nauruz, is a national holiday. The country's minority Shiites typically celebrate by visiting shrines. 
No one immediately claimed the attack. Afghanistan is home to a powerful Islamic State affiliate that has repeatedly targeted Shiites, who the Sunni extremists view as apostates deserving of death. 
It is the fifth suicide bombing in the Afghan capital in recent weeks—but the Taliban denied involvement on Twitter. 
The bomber was less than 200 metres from Karte Sakhi shrine.
The same shrine was attacked in October 2016 when Islamic State gunmen killed 18 people gathered to mark Ashura, an important date for many Muslims, especially Shiites. 
The blast comes days after a Taliban suicide attacker blew up a bomb-laden car in Kabul  causing multiple casualties. The attack comes as US Chairman of Joint Chiefs of Staff General Joseph Dunford visits Afghanistan to assess the military campaign against insurgents. 
This latest suicide attack underscores the growing challenge facing Afghan and foreign forces to protect the already heavily militarised city.