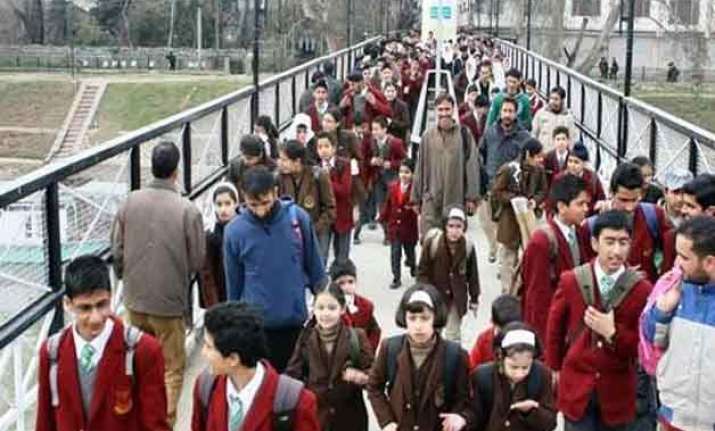 Srinagar: In view of the inclement weather predictions in the region, the on-going winter vacations in schools falling under Kashmir division and the winter zone of Jammu have been extended by a week, government authorities said today.
The schools, which were scheduled to re-open on February 23, will remain closed for all classes for another week, Director, School Education Kashmir, Showkat Ahmad Beigh said.  "The winter vacations have been extended till the end of this month and the schools will now re-open on March 2," Beigh told PTI.
"All government educational institutions and recognised private schools up to Higher Secondary level falling in Kashmir division and winter zone of Jammu will now open on March 2," he said.
The winter break had started on November 24 last year for all students till eighth standard and from December 8 for those studying in standard nine to 12.  
The decision to this effect was taken in view of the inclement weather predictions by the Meteorological department, the director said.
Besides the weather conditions, the rising cases of Swine Flu in the Valley also prompted a demand for extension of vacations by the parents of students.