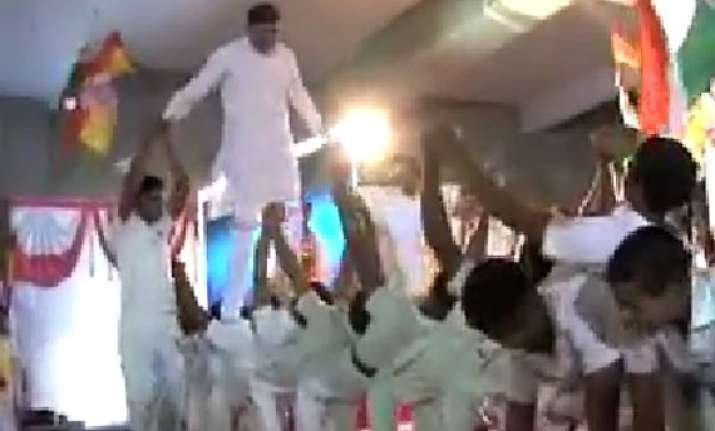 New Delhi: Bharatiya Janata Party (BJP) leader Mohan Kundariya, who is the Lok Sabha candidate of the party from Rajkot in Gujarat, has courted a controversy by walking over school children at a function.
According to reports, the video was shot during a yoga camp. The yoga camp was organised by the Arya Samaj.
Several supporters of the politician are seen waving tricolour and saffron flags while the BJP leader walks over the students.
A version of 'Vande Mataram' can be heard in the backdrop.
Kundariya has defended himself saying the organisers forced him to walk on the students.
Kundariya said this was done in order to demonstrate the students' yoga skills.