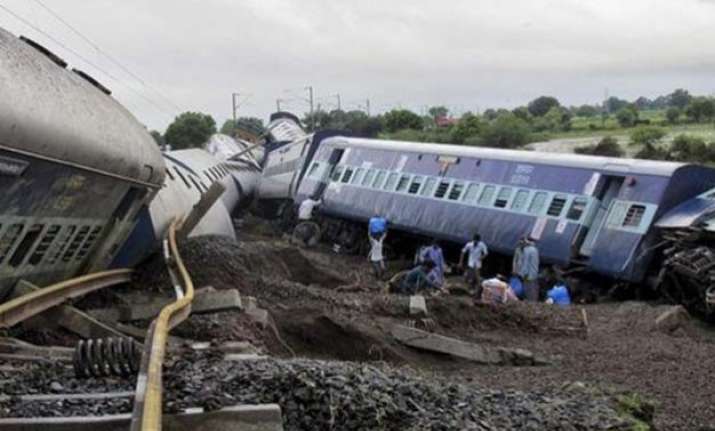 Udhampur: Security forces killed two militants and captured another alive setting free three hostages after a fierce gunfight which left 2 BSF jawans dead.
Captured terrorist was caught alive by the hostages themselves.
The nabbed militant has been identified as Usman, a resident of Faislabad, Pakistan. He is believed to be an operative of Laskar-e-Taiba.
Harda(MP) : At least 29 passengers, including 11 women and five children, were killed and 25 others injured when several coaches of two trains, one heading to Mumbai and another to Varanasi, derailed over a railway bridge in Harda district and plunged into the swollen Machak river.
New Delhi: Even as the government has said Internet Service Providers were free not to block any of the 857 websites suspected for pornographic content unless they were abusive of children, the industry body of the ISPs said on Wednesday that the directive was "vague and unimplementable".
New Delhi: Food safety watchdog FSSAI today said it has not given any clean chit to Nestle's banned Maggi noodles as it rubbished all-clear reports from two of its own empanelled labs, saying there were lapses in the tests.
Food Safety and Standards Authority of India, in a rare press statement, rejected findings of the Food & Drugs Laboratory of Goa as well as CFTRI, Mysore over test discrepancies
Karachi: Pakistani speedster Wasim Akram today survied an attack on his life when unknown assailants opened fire at his car . The incident took place near National stadium in Karachi. The former pacer, however, escaped unhurt.