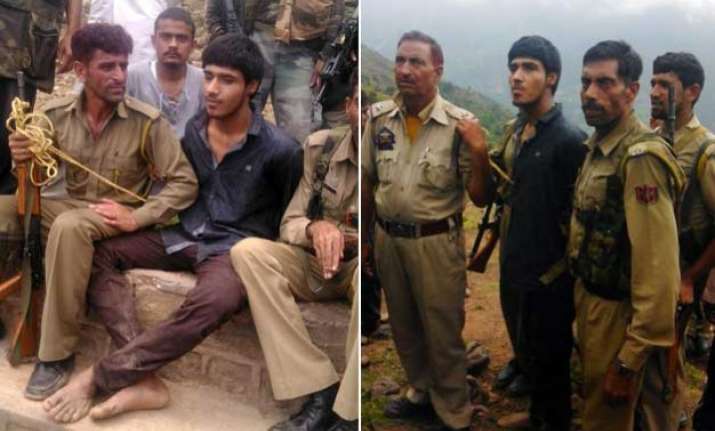 Udhampur: Security forces killed two militants and captured another alive setting free three hostages after a fierce gunfight which left 2 BSF jawans dead.
Captured terrorist was caught alive by the hostages themselves.
The nabbed militant has been identified as Usman, a resident of Faislabad, Pakistan. He is believed to be an operative of Laskar-e-Taiba.
The captured militant, however, is changing his statement frequently.
Now he says that his name is Mohammad Naved and that he has two brothers and a sister. He revealed his father's name as Mohammad Yaqub.
He said his one brother is a lecturer and another is in garments business.
He told the interrogators that he entered India through Kupwada.
The terrorists attacked a BSF convoy early in the morning and then fled from the scene. "There was firing on a BSF convoy on the highway near Samroli by militants early this morning," Deputy Commissioner, Udhampur, Shahid Iqbal Chaudhary said.
Kasim Khan had escaped from the encounter site and taken three persons hostage in a school building in a nearby hamlet.
Here is the image of the captured terrosrist: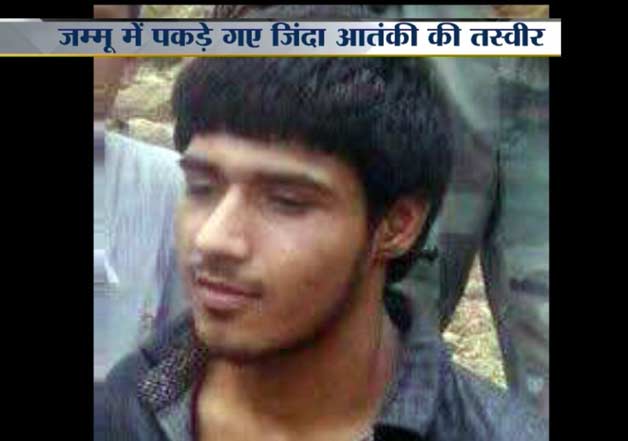 One of the three hostages, who overpowered the terrorists, shared his account with media.
Rakesh Kumar, one of the hostages said, "He threatened me to show him the way out. We had no option so we misled him."
"He kept me on gun point, asked me to take him to a safer place where nobody could see him. Once terrorist was forced to the ground by us (hostages), he kept asking about his friends." he added.
Two BSF jawans were killed and 11 personnel were injured, IG, BSF (Jammu Frontier), Rakesh Kumar said.
The militants hurled grenades and opened indiscriminate fire on the convoy when it reached Nassu belt on its way from Jammu to Srinagar, IG Jammu, Danish Rana said, adding that the BSF jawans retaliated, killing one of the two militants.
"Its fun doing this," says captured terrorist
The injured jawans have been taken to a hospital, he said, adding a massive combing operations has been launched by the army and the police in and around the area which has been cordoned off. Vehicular movement on the highway has been stopped due to the incident.
The officer said the Jammu-Srinagar national highway is cleared for traffic each day by road-opening parties who employ high-tech equipment and sniffer dogs to ensure there are no explosive devices planted anywhere by militants.
"In the wake of today's attack we have deployed additional forces in places overlooking the highway," the officer added.
All essentials of life and security force deployments are routed to the landlocked Kashmir Valley through the Jammu-Srinagar national highway.
One terrorist has been killed, Home Minister Rajnath Singh said in Delhi, adding that there was no link between the attack and Amarnath pilgrims passing the area.
He offered condolences to the families of the jawans identified as constables Rocky and Shubhendu Roy who died in the attack even as he spoke to BSF Chief D K Pathak about the incident.
Former Health minister and Congress leader Ghulab Nabi Azad congratulated the armed forces for capturing a terrorist alive, he said, "catching a militant alive is a big achievement".
Reacting to the attack, Union Minister Mukhtar Abbas Naqvi said, "Those behind such attacks very well know that their terror designs won't be running for long in India. That is why they are doing all such kinds of activities."