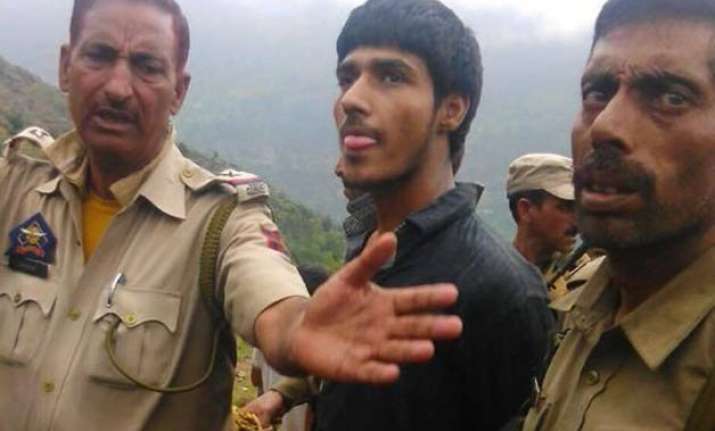 A  Pakistani terrorist was caught alive after being overpowered by the civilians who he had made hostages. The terrorist had fled after he and two of his accomplices attacked a BSF convoy.
He had escaped from the encounter site and taken three persons hostages in a school building in a nearby hamlet.
He is first big arrest after 26/11 Mumbai attacker Ajmal Kasab.
J&K terror attack: 2 militants killed, 1 caught alive, 3 hostages freed
Here are 10 facts about the captured terrorist:
1-He has been identified as Mohammad Naved. He had earlier told his name as Kasim Khan alias Usman.
2- He has been identified as a Pakistani national and reportedly hails from Faisalabad and lives in Ghulam Mohammadadbad area of the city.
3- He is only 20 years old. His father's name is Mohammad Yaqub and has 2 brothers and a sister. One brother is a lecturer and other is in garments business.
4- He speaks both Urdu and Punjabi fluently with Pakistani dialects.
5- He is believed to be an operative of LeT.
6- He and his accomplices attacked a BSF convoy early in the morning and fled to jungles where he took three people hostage.
7- His hostages overpowered him and captured him alive then handed him to security forces and police.
8- He was carrying an AK-47 rifle.
9- Security agencies are working on the angle if he crossed the border with Gurdaspur attackers.
10- Kasim Khan has told the security forces that he entered India 12 days ago through Kupwada.