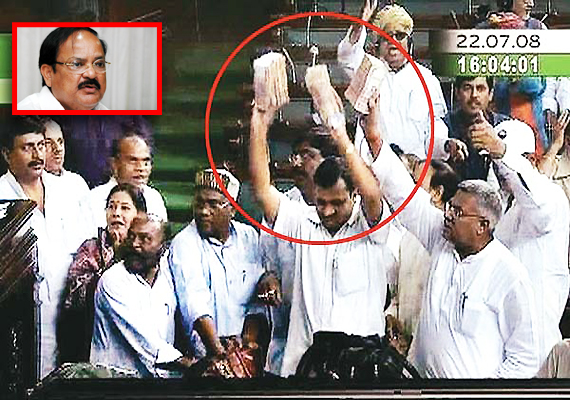 Panaji, Oct 21: Senior BJP leader Venkaiah Naidu today said that the leaders who exposed cash-for-vote scam should have been given 'Padma' awards.

Talking to reporters here, he said the government, instead of targeting those tried to bribe MPs, was prosecuting the whistle-blowers who exposed the scam.

"The whistle-blowers should have been given Padma awards for exposing a fraud, where the UPA government bribed the MPs to save its government," said Naidu, who is here ahead of L K Advani's Jan Chetana Yatra.

"BJP MPs should have been congratulated for bringing money—offered as a bribe—into the Parliament and exposing corruption, instead they were ridiculed."

In July 2008, the BJP MPs Faggan Singh Kulaste, Mahavir Bhagora and Ashok Argal showed the bundles of cash in Lok Sabha, which had been allegedly offered to them to vote in favour of UPA government.