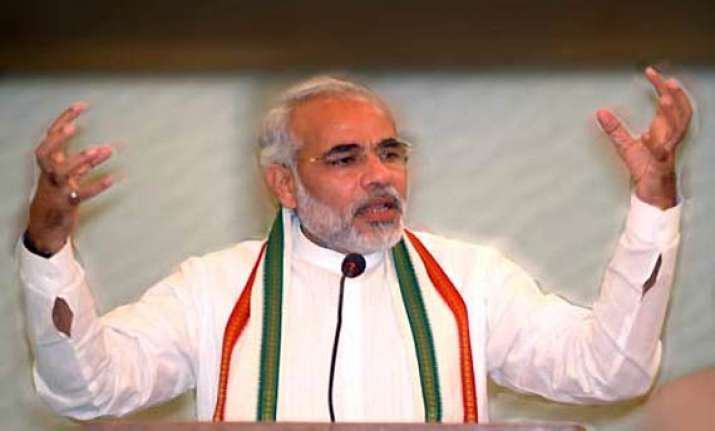 Ahmedabad, Jul 13: Condemning the multiple blasts that rocked Mumbai this evening, Gujarat Chief Minister Narendra Modi has said the terrorists wanted to prove that present Union government is "not capable" to contain them.


"I condemn the blasts which has thrown the challenge to humanists forces of the country," Modi said. 

"By triggering these blasts, nefarious elements want to prove that the present Central government is not capable to contain them and they have the strength to destroy the country," he said.




"This terror strike seems to be a rehearsal for big terrorist attack in near future," Modi further said.  "It is the time for the entire nation to get together and have a firm resolve to fight terror," the chief minister said.

He also expressed grief towards the families of those killed and injured in the blasts. PTI