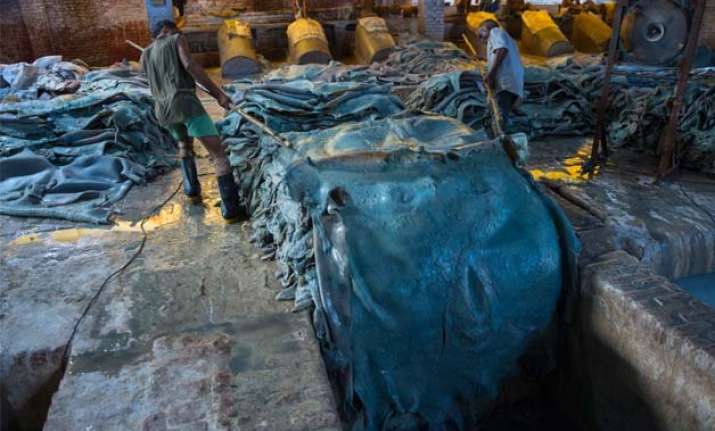 Kanpur: The National Green Tribunal (NGT) has sternly warned tannery industries in Kanpur that it will have them shut down if they fail to stop polluting Ganga.
There are 700 tanneries in Kanpur and this city alone contributes to maximum emission of pollutants in the river.
"We make it clear in unambiguous terms that if the industry, the government, the pollution control board and the nigam (municipality) do not act with complete sense of responsibility and take effective steps to prevent and control the pollution of river Ganga in all respects at least from this industrial cluster, we will be compelled to order complete closure of all the 700 tannery industries operating in Kanpur on the banks of river Ganga," an NGT bench headed by chairman Swatanter Kumar said.
Noting that Ganga River sustains millions of lives, Kumar added, "The life of millions cannot be put at stake for carrying on of a commercial activity for a group of individuals. Balance has to be struck and we would not hesitate in striking off that balance between development and environment."
NGT's response comes after Uttar Pradesh Pollution Control Board (UPPCB) files a report in which details of more than 100 such industries which have been asked to shut down because they do not have provisions for treating industrial effluents.
The NGT said officials of the Central Pollution Control Board and the UPPCB should carry out a surprise inspection to ensure that industries which have been asked to close down have actually shut operations.