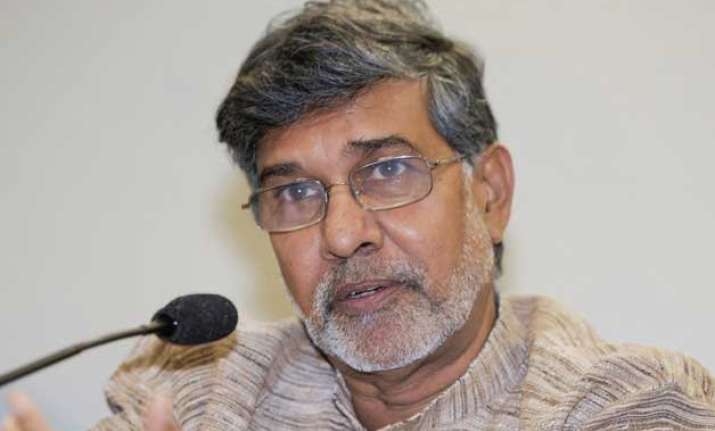 Gurgaon: Nobel laureate Kailash Satyarthi today suggested a new 3D model for success of youths and urged them to dream about developing the country not only in areas of economy and knowledge but also morality.
"The youth has to create a new type of 3D wherein the first D represents dream - dream success in life and dream of making India developed in the field of economy, knowledge and morality...
"...the second D is discover which means to identify the power within yourself and the third D for doing things immediately," he said through video conferencing during the first convocation of Amity University here.
Noting that the reach of a person is limited when he dreams of only his career, Satyarthi said that one who dreams about the development of nation will see his personality enhancing and achieve success.
More than 1,000 students were conferred degrees and diplomas. Apart from Satyarthi, Bharat Ratna CNR Rao and Padma Vibhushan G Madhavan Nair were conferred honorary doctorates.
Noting that a person must follow "dedication, doggedness and pugnacity", Rao, who is also head of the Scientific Advisory Council to the Prime Minister, said that "if an Indian decides to succeed then he is destined to succeed".
Former Chairman of Indian Space Research Organisation and Secretary to the Department of Space G Madhavan Nair said despite India having the largest population of youth, there is a "deficit" view of future as most of the institutions are mass producing graduates or post graduates.
These graduates or post graduates want to be the employees of an organisation and hence this situation needs to be changed, he said.
The students of Centre of Robotics of Amity University also presented a live demonstration of "Amibot - Human Robot" which showcased its dancing skills to the audience.  
163 meritorious graduates received special awards, trophies, medals and salvers while 50 graduates were awarded with gold medals. 49 students bagged silver medals, 45 bronze medals and 12 commendable graduates received trophy.