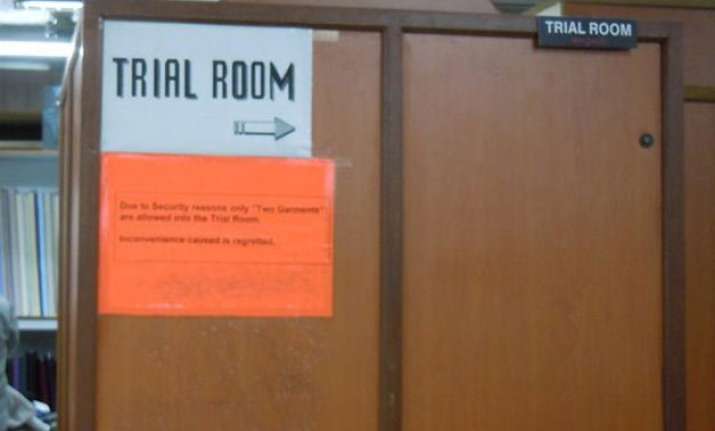 New Delhi:  A 23 year old woman working as executive of an MNC spotted a mobile phone in the trail room door of leading brand showroom in Southeast Delhi's Lajpat Nagar area.
The lady found phone on video-recording mode after which she raised an alarm. The woman raised the issue the moment she spotted the phone and also made a call to the police control room.
Soon after the incident, a raid was conducted at the store and store manager, Pulkit Sanwal, was arrested. The mobile phone has been seized, police said.
A case of molestation and voyeurism, under Sections 354 (molestation) and 354C (Any man who watches, or captures the image of a woman engaging in a private act in circumstances where she would usually have the expectation of not being observed) of the IPC has been registered against him.
While interrogation, Sanwal allegedly told police that it was he who had put the phone there. Sanwal is a MBA graduate who hails from Lucknow and joined the store eights months ago.
Police are now trying to ascertain if the accused was using the recorded videos for commercial purposes or only for personal consumption. His mobile phone has been seized and sent to the FSL for examination.
As quoted by Indian Express, an officer said, "The motive behind him recording the video is still unclear. Even though he confessed that he did it for personal reasons, we are trying to ascertain if he sold them off to websites. The phone has been sent for an FSL examination so that deleted data can also be recovered. Investigation in the matter is on."