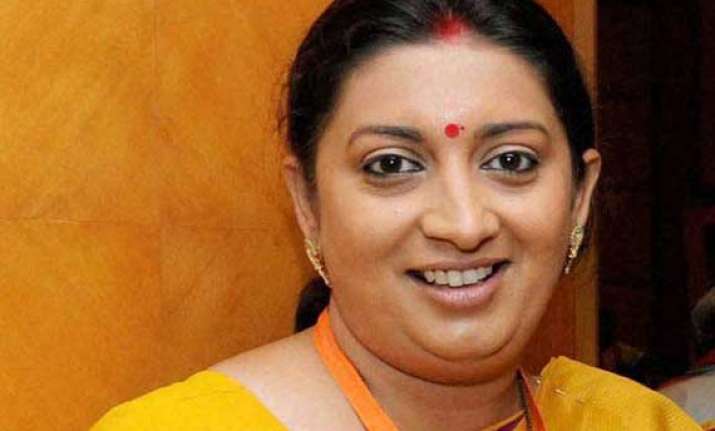 New Delhi: Scores of students under the banner of Congress' student outfit NSUI today staged a protest outside the house of Union HRD Minister Smriti Irani, demanding immediate roll back of the four-year undergraduate programme (FYUP) in Delhi University.  The protesters, led by National Students' Union of India (NSUI) general secretary Mohit Sharma, also raised slogans against the BJP-led government.
The protest came a day after seven NSUI activists, who were sitting on hunger strike in Arts Faculty in North Campus of Delhi University for the last six days, were evicted by police.
The NSUI members today reached Irani's residence in Lodhi Estate around 9.30 AM and started their protest which lasted for around an hour.
"We have come here to protest against the FYUP in Delhi University. NSUI will not sit silent till it is immediately not rolled back," Amrish Ranjan Pandey, national spokesperson of NSUI, told reporters here.
He also alleged that the HRD Minister was not taking any interest in scrapping the programme.
"Unfortunately it is the students who are at the receiving end of this lacklustre attitude of the University owing to the atmosphere of uncertainty about their future with regard to the FYUP course," he also added.  
Pandey said that seven NSUI activists were observing a hunger-strike at the Arts Faculty of Delhi University for the last six days against FYUP course, but last night they were forcibly evicted by the DU administration and police officials.