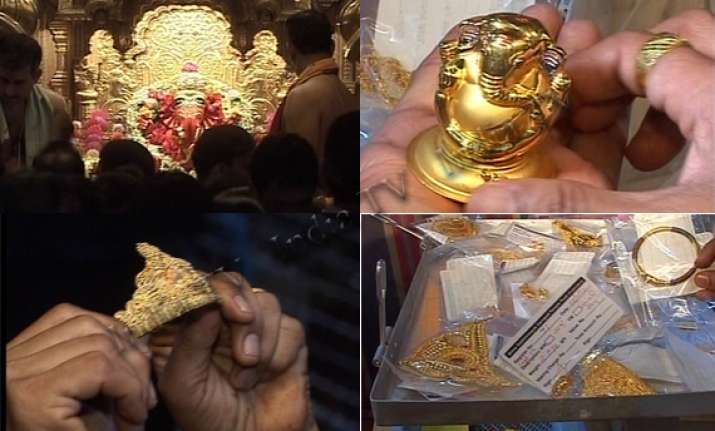 Mumbai, March 4: Gold and silver ornaments offered to Lord Siddhi Vinayak (Ganesha) at his famous temple here were put on auction today, which fetched Rs 35.89 lakhs, officials said.

The auctions are done five times in a year and the next auction is on March 23.

Nearly two kilograms of gold ornaments were auctioned today. The money collected will be spent by the temple authorities on social work.

Pradeep Bhagnani of Mumbai bought the 8 tola gold chain for Rs 3.15 lakhs. Ajit Kulkarni bought the 81 gm gold idol of Ganesha, said Mangesh Shinde, executive officer, Siddhi Vinayak Ganapati Trust.