Follow us on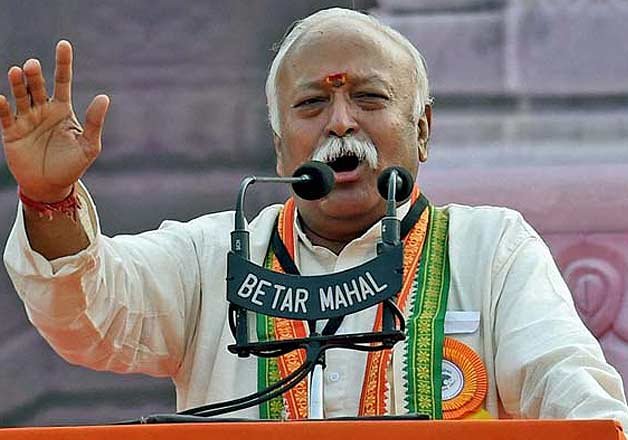 New Delhi:  After its chief Mohan Bhagwat's comments seeking review of the reservation policy sparked sharp reactions, RSS today clarified that he did not speak about existing quota system but said everybody should try to ensure that all weaker sections reap its benefits.  
The clarification from the RSS came after BJP, which is locked in a tough fight with the alliance of backward satraps Nitish Kumar and Lalu Prasad in Bihar, distanced itself from Bhagwat's comments and insisted that it was against any reconsideration of the existing reservation policy.  
"In his interview RSS 'sarsanghchalak' Mohan Bhagwat did not speak about reservations being given to the weaker sections of society presently. He said everybody should strive that all weaker sections of society get reservation benefits as was the aspiration of makers of Constitution.  "This interview was not on the subject of reservation but about integral humanism and should be seen in this context," RSS chief spokesperson Manmohan Vaidya said in a statement.
Lalu and K C Tyagi of JD(U) had hit out at the RSS and wondered if the Modi government would scrap quota.  In the interview to the RSS mouthpiece 'Organiser', Bhagwat had pitched for constitution of a committee with representatives from the civil society to go into the issue.  
"We believe, form a committee of people genuinely concerned for the interest of the whole nation and committed for social equality, including some representatives from the society, they should decide which categories require reservation and for how long.
"The non-political committee like autonomous commissions should be the implementation authority; political authorities should supervise them for honesty and integrity," he said.