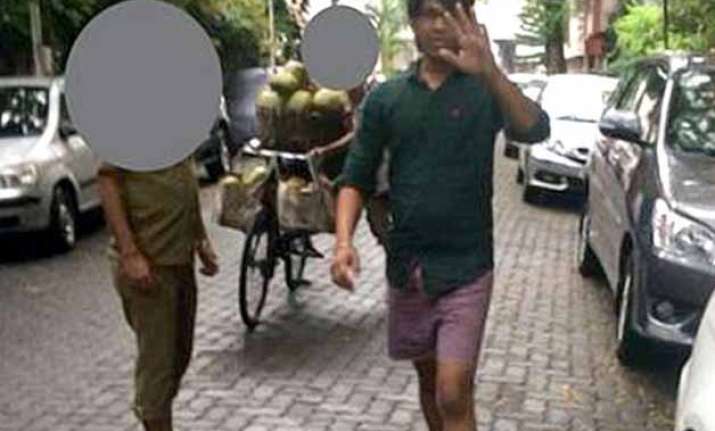 Mumbai: In a recent case of sexual harassment, a man in South Mumbai allegedly masturbated looking at a woman when she was out walking on the street Monday morning.
The shocked woman raised an alarm and a couple of passersby came to help her but the man had fled the scene by then.
Mumbai-based American writer Maryanna Abdo also tweeted a picture of the man.
"To clarify, here's the guy. These other two were kind enough to respond to my calls for help," she said in her tweet along with the picture of the culprit.
She also shared the location and time of the incident when a Twitter-user asked for the details.
She later took down the post and said that the matter has been handed over to the police.
"I am now in touch with the police here and am handing this matter over to them. I have therefore decided to take down the picture," she said.
She thanked the support from the people across India.
Meanwhile, the police has arrested the man.