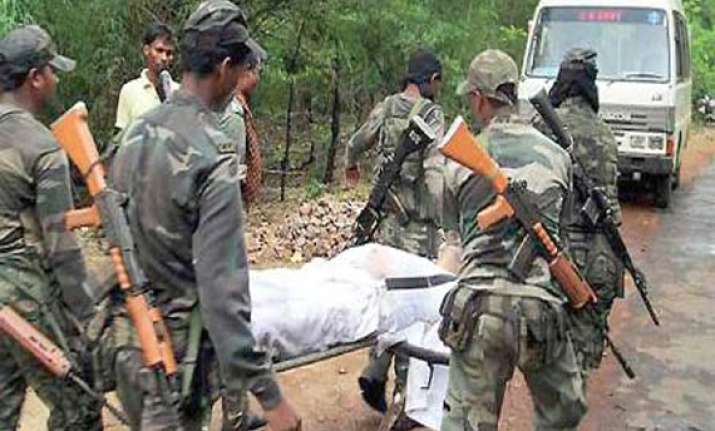 Raipur, Jul 12: A 34-year old man, who claimed to be a part of the Maoist team which had attacked Congress leaders' convoy in Darbha valley in Bastar on May 25 this year, was today taken into custody in Baldobazar district of Chhattisgarh, police said.
"Lekhan Ram Nag, a resident of Hidma village under Darbha police station, was taken into custody from Mopar village of Bhatapara region," Additional Superintendent of Police BPS Rajbhanu told PTI over phone.
"The man seems to be somewhat mentally unstable," the ASP said.
He was held by the locals in Mopar when he was peeping into a house. When they questioned him, he reportedly told them that he was Naxal and was a part of the team which had attacked the Congress convoy.
Several Congress leaders, including state Congress chief Nand Kumar Patel and former union minister V C Shukla, were killed in the attack in Darbha valley on May 25.