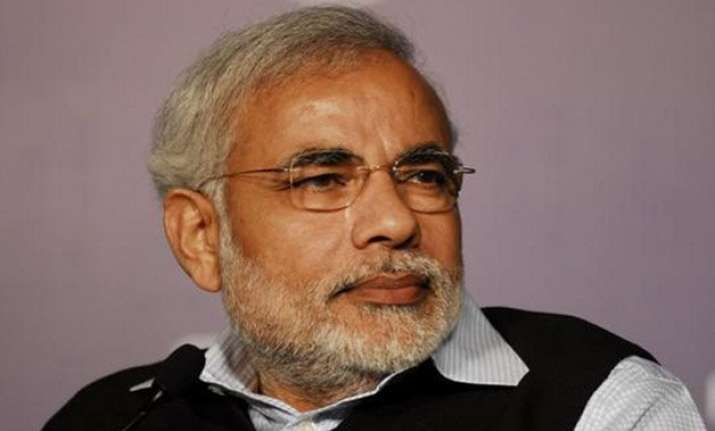 1. PM Narendra Modi to attend Asian Leadership Conference
Seoul:
Prime Minister Narendra Modi will today attend Asian Leadership Conference, tour the Cheonggyecheon stream, attend CEO's Forum and Business Meet, hold one to one meeting with industry leaders, interact with Friends of India and announce partnership by Jaipur Foot Foundation in Korea before returning back to New Delhi.
2. Arvind Kejriwal to meet President over Shakuntla Gamlin controversy
New Delhi: Delhi Chief Minister Arvind Kejriwal is expected to meet President Pranab Mukherjee today evening to discuss his ugly feud with the Lieutenant Governor, Najeeb Jung, over the appointment of Shakuntala Gamlin.
3. Rahul Gandhi to address a public meeting in Kasara village
Amethi: On second day of Amethi tour, Congress vice president Rahul Gandhi will interact with party workers, people from his constituency at Munshiganj Guest House in morning 10am onwards
Following which he will inaugurate work completed under MP Development Fund in afternoon at Sangrampur at 1pm. Then he will do surprise visit of villages to check the development work
4. Amit Shah on two-day Kerala visit
Thiruvananthapuram: BJP national president Amit Shah will today address a secretariat siege by BJP workers, demanding the resignation of Kerala Finance Minister K M Mani, who is allegedly involved in the bar-bribe case.
5. Arun Jaitley to address Executive Committee Meet of Delhi BJP
New Delhi: Arun Jaitley to address Executive Committee Meet of Delhi BJP at NDMC Convention Center, Jantar Mantar today at 9:30 am
6. Launching Ceremony of fourth Anti Submarine Warfare
Kolkata: The Launching Ceremony of the fourth Anti Submarine Warfare (ASW) Corvette will be held at GRSE (Yard No. 3020) at 12 pm today.  
Rao Inderjit Singh, Raksha Rajya Mantri will be the Chief Guest on the occasion. Manita Singh, wife of Rao Inderjit Singh will launch the ship. Admiral RK Dhowan, Chief of Naval Staff and Vice Admiral Satish Soni, FOC-in-C, Eastern Naval Command will be present.
7. SEZ: Commerce Ministry to take up denotification, extension proposals
New Delhi: The Commerce Ministry is expected to take up 22 proposals of SEZ developers that have approached it to surrender their tax free zones. The 22 developers include Tamil Nadu Industrial Development Corporation and Sunwise Properties.