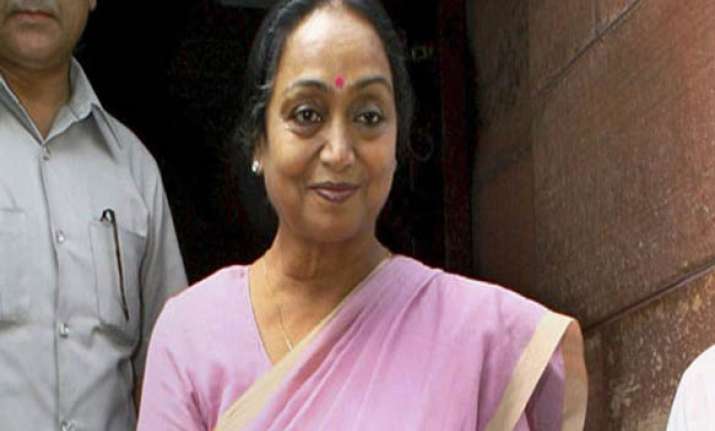 New Delhi, Jun 14 : The Lok Sabha Speaker Meira Kumar has returned the controversial draft of the public accounts committee report prepared by its chairman BJP leader Murli Manohar Joshi saying that is has not been adopted by the committee.

The controversial draft report on the 2G spectrum scam had put the UPA government in the dock.

"The draft report has been sent back to the PAC chairman since it was not adopted by the committee. It is up to the chairman and the committee now to take a decision on it," said a source.

The 270-page draft report slammed the prime minister's office and the cabinet secretariat for their failure to control former telecom minister A Raja.

It even pointed fingers at Prime Minister Manmohan Singh for his "desire to keep the PMO at an arm's length, which indirectly helped the then communications minister (Raja) to execute the unfair, arbitrary and dubious designs."
Joshi submitted the report on April 30 even after 11 of the 21 PAC members rejected it.

He insisted that the committee's chairman had the right to submit the report and there was no concept of voting in a parliamentary panel.

But the rules of Parliament stipulate that any parliamentary committee report can be tabled in both houses only after it is approved by the panel that prepared it.

Now, Joshi will have to make a fresh attempt to get the report approved by the committee, which may not be easy since the ruling UPA has the numbers to get it rejected in the panel once again.

The report also came down heavily on attorney general GE Vahanvati, asking the law ministry to take a serious view of how he managed to give an opinion directly to Raja violating the rules and contradicting the ministry's stand.