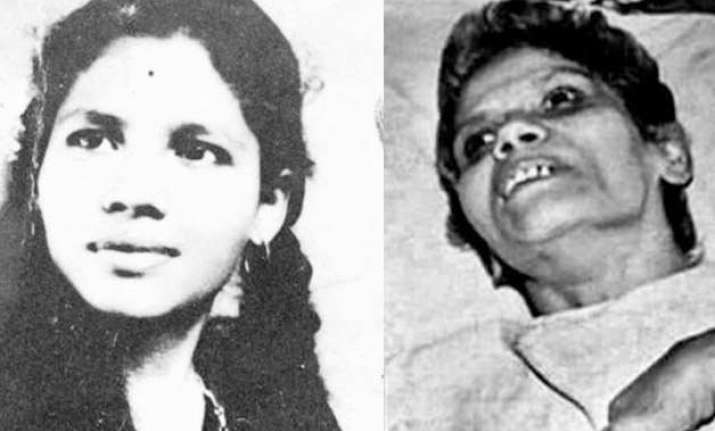 After being in a state of coma, Mumbai nurse Aruna Shanbaug today took her last breath in the same hospital she worked in.
Aruna Shanbaug was a nurse at the King Edward Memorial Hospital, Mumbai. She was sexually assaulted by a ward boy, named Sohan Lal Walmiki, of the same hospital, back in 1973.
Sohan Lal attacked her while she was changing clothes in the hospital basement. He choked her with a dog chain and sodomized her. The asphyxiation cut off oxygen supply to her brain, resulting in brain stem contusion injury and cervical cord injury apart from leaving her cortically blind.
Her brutal rape left her in a permanent vegetative state. A vegetative state is a medical condition in which the patient goes through a severe brain damage and their consciousness is altered.
Police registered a case of robbery and attempted murder on account of the concealment of anal rape by the doctors under the instructions of the Dean of KEM, Dr. Deshpande, perhaps to avoid the social rejection of the victim.
Sohanlal was caught and convicted, and served two concurrent seven-year sentences for assault and robbery, neither for rape or sexual molestation, nor for the unnatural sexual offence.
Shanbaug, who hailed from Haldipur, Karnataka, was to marry a doctor from the same hospital.
On 24 January 2011, the Supreme Court responded to the plea for euthanasia filed by Aruna's friend journalist Pinki Virani, by setting up a medical panel to examine her. The court turned down the mercy killing petition on 7 March 2011. The top court , however, had allowed passive Euthanasia for Shanbaug.
Euthanasia refers to the practice of intentionally ending a life in order to relieve pain or suffering. For example, taking a patient off the ventilator in case of an irreversible coma. This practice can be either active or passive.