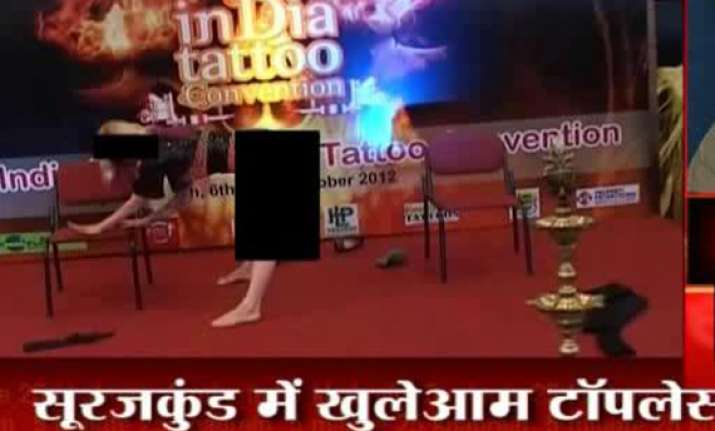 Faridabad, Haryana, Oct 6: The Haryana government has suspended Rajiv Sabbarwal, manager of Hotel Rajhans at Surakund here, after a foreign model began dancing in the buff during an international tattoo competition. 
Senior government and police officials were present at the International Tattoo Convention, where participants from different countries were showing off their tattoos.
During the dance event, a foreign model suddenly went nude and began to jive on a rap number.  
The show was soon stopped after some officials raised objection to the obscene dance at the Haryana Tourism-run hotel.  
The model later apologised for her behaviour, but was summarily dismissed from service.  
The organisers of the competition apologised for the nude dance.