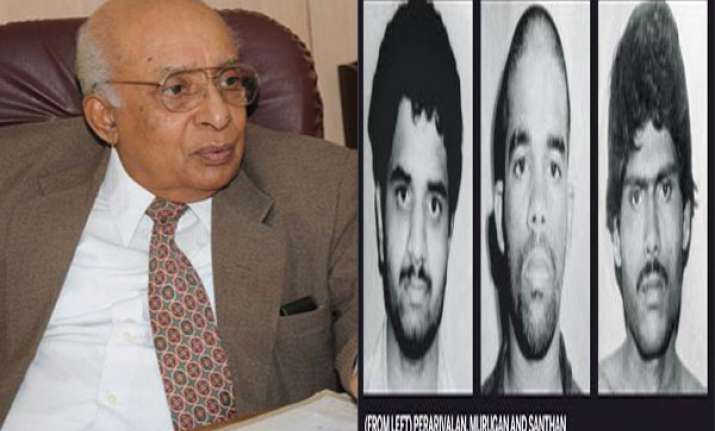 Thiruvananthapuram, Feb 24 : Over 13 years after confirming the death sentence of three accused in the Rajiv Gandhi assassination as head of a Supreme Court Bench,
former judge K T Thomas today said it would be "constitutionally incorrect" to hang them as the convicts have spent 22 years in jail without a "review" of their case.
"We have not considered the nature and character of the accused who were sentenced to death penalty in the Rajiv Gandhi assassination case, and so death sentence is against Article 22 of the constitution," Justice Thomas, who headed the three-judge bench, told PTI.
"It will be constitutionally incorrect to hang them very late," he said.
In 2010, the apex court bench headed by Justice S B Sinha in the Bariyar case had observed that while passing the death sentence, the personal character of the criminal should be taken into consideration, Justice Thomas said.
Moreover, the three death row convicts in the Rajiv Gandhi assassination case—Murugan, Santhan and Perarivalan—have been in prison for over two decades, the former apex court judge added.
For any life imprisonment, every prisoner is entitled to have a right to get his case reviewed, whether remission can be announced or not, he said.