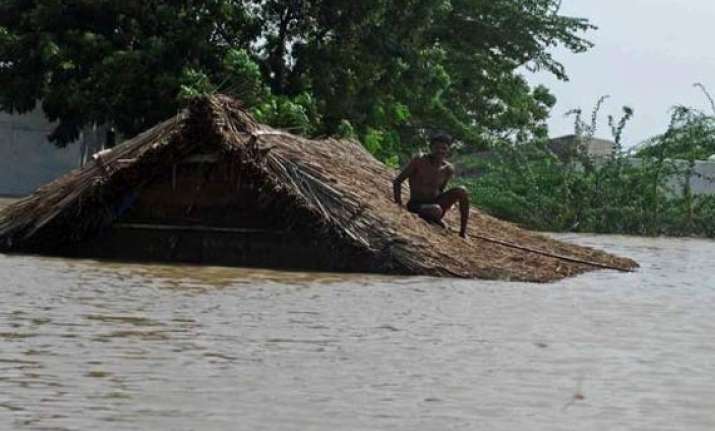 Itanagar: Incessant rains and an unprecedented rise in the water level of the Subansiri have triggered landslides and flash floods in Arunachal Pradesh with the swirling river water leaving a trail of destruction.
The Subansiri river recorded an unprecedented rise in the water level at Daporijo in Upper Subansiri district on Thursday night.
"The water level of the river rose between 6-7 feet on Thursday night but receded Friday morning," Upper Subansiri DC T Tagu said.
District Information and Public Relation Officer (DIPRO) N Namchoom said that the flood water from the Subansiri submerged the villages located on its banks, damaging over 200 dwellings and washing away livestock.
There was, however, no human casualty, she said.
The affected areas include, Sikarijo, Pagarijo, Laila Majnu Colony and Dilidi village in Daporijo, Sippi, Menga, Kuporijo, Dumporijo and other areas.
Daporijo MLA Dikto Yekar along with panchayat members personally surveyed the devastation caused by the flash flood at Sikarijo, Pagarijo, Laila Majnu Colony, Dilidi village, Sippi and Menga today.
He said that it was the first time that the Subansiri had risen to such a level in the area.
Pasighat DIPRO said that landslides triggered by torrential rain have snapped road communication in Pasighat.