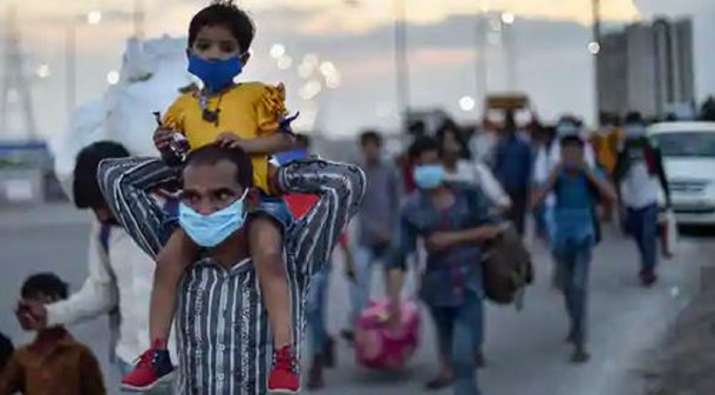 I like the man Rahul Gandhi. He is not a complex character. But I do not think he has acquired the political maturity to run the country.  However, I also cannot ignore the fact that events and tragedies in the family do impact your thinking and the way you behave. His father was brutally assassinated by terrorists and such things are extremely difficult and painful. 
I remember covering Priyanka Gandhi's marriage to Robert Vadra at 10 Janpath. Amitabh Bachchan, a family friend of Gandhis, was there welcoming the guests.  Priyanka Gandhi has come a long way since then but Robert Vadra question always comes up when you talk about her political career. 
Whatever it is, I want to discuss the present coronavirus situation and Priyanka's political maturity. This mentality isn't negative, but positive. 
 
Priyanka had initially announced that the Congress will arrange 1,000 buses for the migrating labourers to return from Rajasthan and Delhi to Uttar Pradesh's villages. Many days have passed and now through Twitter, Priyanka complained that the Uttar Pradesh government was not allowing the buses to ferry the migratory labourers. 
 
I would request Yogi Adityanath ji, to not politicise the buses especially during a time when the nation is fighting a battle against coronavirus. 
 
During the coronavirus pandemic, there are many systematic issues, rules and regulations when it comes to transporting labourers in buses and trains from one state to another. This is true that there are bureaucratic red tape bindings. 
 
Following Yogi Adityanath's statement, Priyanka Gandhi called up some Congress leaders and asked for details on 1,000 buses in written format. Priyanka promised to provide 1,000 buses. By evening, Yogi government received the list of 1,000 buses, which he later sent to the transport department for verification. 
 
A controversy soon erupted as it became clear that the list of buses provided by Congress Party had three-wheelers and bike numbers. 
 
I am looking at this incident as a specimen case. Everyone talks that we don't want to do politics. But politics is an intrinsic part of Congress Party's anatomy. But this is not the time to do politics. We all need to stand with migrant labourers. This crisis should spur political unity and not divide us. We have to fight this together.
 
I saw a couple with two kids, standing in front of the Delhi station with bag and baggage. Not entirely poverty-stricken, but they used to work at a factory in Ghaziabad, where they had not received wages for two months. Not being able to pay the rent, they wanted to return to their native place in Allahabad. The couple had reached the station on foot after some rumours of a train which would be ferrying people to Allahabad. Now, where will they return? They decided to walk up to Allahabad. 
 
Another family of labour was seen begging for a pair of slippers from the police, as his foot had suffered blisters due to walking a long distance. 
 
The government may say that the deduction in salaries of the middle class and upper-middle-class will be spent on these migratory labourers. But, how many of the middle-class society will agree to this? Rather, we would criticize the administrative powers and will raise questions on the move. 
 
In Ahmadabad, Mumbai, Bhopal and Indore, graves are being dug in advance due to immense coronavirus outbreak. 
 
I feel sad about the bus row. Sonia Gandhi had stated that in Congress-governed states, the state government will send back the migratory labourers via trains. But now, the government is providing trains and buses. 
 
This incident is not merely an 'incident' and I hope the Indian politicians are understanding. 
 
The sight of migratory labourers is not merely an 'incident' either. 
 
The migrants deserve a little more respect in the pages of newspapers and on TV screens. These migrants drive India and we need to stand by them today.