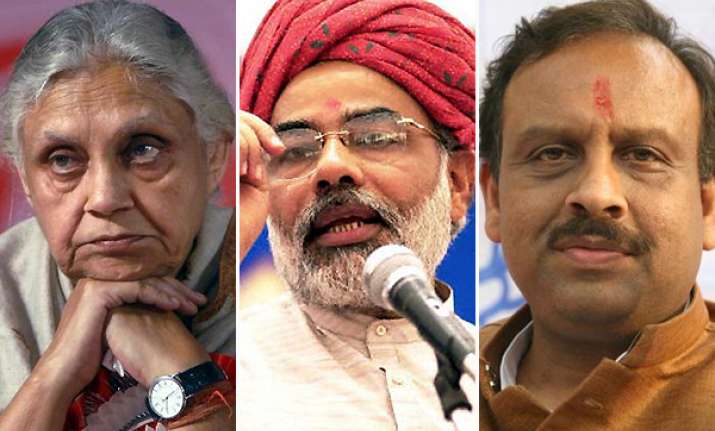 New Delhi, Apr 17: As the BJP today appeared heading for a victory in the elections to all the three newly-formed municipal corporations of Delhi, party leaders said this was a clear mandate against Sheila Dixit's Delhi government and pricerise.
BJP Delhi unit chief Vijender Gupta said, the entire MCD polls was fought by his party on the twin issues of pricerise and corruption, and the Congress party had just no answer during the campaign.
Gupta said, though the Delhi Assembly polls were more than a year away, the present civic polls victory to BJP would surely give a boost to the party's prospects.
Gujarat chief minister Narendra Modi has congratulated BJP leaders in Delhi over their performance in the civic polls.
Congress sought to downplay the results with party spokesperson Rashid Alvi saying that MCD polls should be seen only as civic polls.
BJP leader M Venkaiah Naidu said BJP's good governance in MCD and Congress' corruption resulted in the good show for  his party.