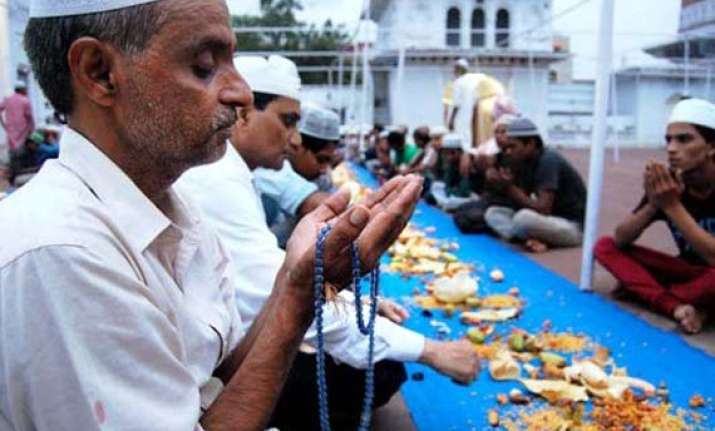 Bhopal: The call given by People for Ethical Treatment of Animals (PETA) to Muslims to observe a vegetarian Eid this year has failed to find favour with the community. Instead, it met with violent protests by Islamic groups today.
Benazir Suraiya, a volunteer of PETA, had appealed to the Muslims to 'go vegetarian' on Eid. She had placed her request at one of Asia's largest mosques – Taj – ul – Masjid.
Benazir adorned a green hijab to promote vegetarianism and walked towards the Mosque with other PETA volunteers. They all held banners that read "Make Eid Happy for All Try Vegan".
But she was prevented from going further. People asked PETA activists to leave promptly.
Since the strength of the police force was not adequate, the mob that chased the appealers could not be controlled.
Benazir had to evade the crowd on her own as PETA volunteers escaped. One of the volunteers shouted, "We are going to get a taxi for Suraiya. Police has been called for support too," said PETA volunteer Divya.
The group urging Muslims not to perform animal sacrifice and donate the same instead for welfare of animals and people, did not go down well with the Muslim community which is gearing up to celebrate the festival in the first week of October.
"We are offended by this move of PETA. It is an insensible move which should have been stopped by the district administration, before it took place. This is a direct attack on our religious beliefs," said protestor Naved Khan.
In the meantime one policeman was injured and a volunteer was manhandled by the protestors. The Bhopal police managed to rescue Benazir who is now safe in a place not disclosed by the police.
Cops are yet to arrest anyone in this case.