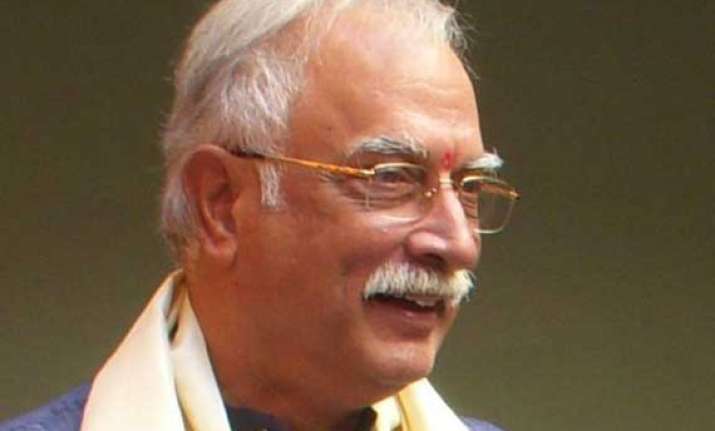 New Delhi: Taking a grim view of complaints regarding poor upkeep of newly-modernised Chennai airport, Civil Aviation Minister Ashok Gajapathi Raju today warned of action against officials showing laxity in work and gave them two weeks to spruce up the airport.
At a meeting here to review the situation, Raju also focused on tapping the advertisement potential to generate more revenue for the airport and recommended a review of the maintenance and advertisement contracts.
The meeting came in the wake of a surprise inspection of the airport by senior Ministry officials over a week ago which exposed severe shortcomings, official sources said here.
The Minister also decided to visit the airport within a month to personally review the situation, they said.  He warned of stern action against officers found to be lax in their work, especially in the upkeep of the airport.  
During the inspection, the officials had found unclean toilets, window panes falling off, damaged flooring and a dirty food court, the sources said.
The decision for the unannounced check of the airport was taken after several Members of Parliament, cutting across party lines, complained to the Minister about the poor upkeep of the airport.
At the meeting, which was also attended by Civil Aviation Secretary Ashok Lavasa and Airports Authority Chairman Alok Sinha, Chennai Airport Director H S Suresh made a presentation.
The sources said there was a significant scope of improving earnings from advertisements, apart from adding greenery as well as paintings projecting the rich Tamil heritage.
The Cabinet Committee on Economic Affairs had approved the modernisation of Chennai and Kolkata airports by the Airports Authority of India in August 2008. The combined cost of modernising the two airports was estimated at Rs 3,750 crore at that time.