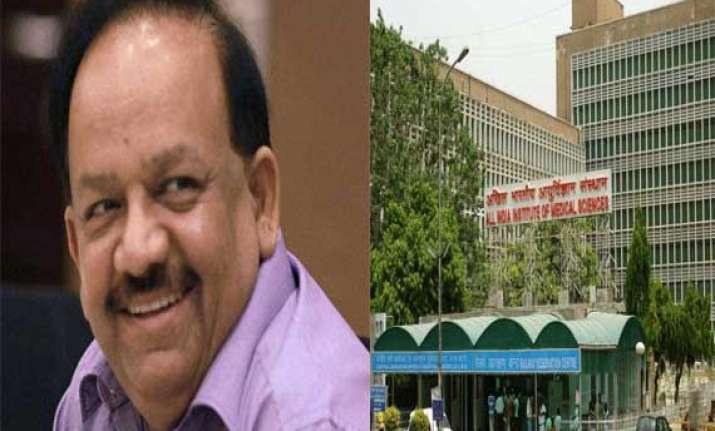 Vijayawada: The Centre is committed to set up an AIIMS-like institution in new Andhra Pradesh according to the assurances made in the state's reorganisation act, Union Health Minister and Family Welfare Harsh Vardhan said.  Land measuring about 200 acres would be required from the state government for building the premier institute in the southern state, he said.
"As per our central government's initiative, we would like the state government to provide us 200 acres of land, water and electricity... We are committed to establishing an AIIMS-like institution in this state also," Vardhan told PTI here after the swearing-in ceremony of TDP chief N Chandrababu Naidu as the first chief minister of Andhra Pradesh post-bifurcation yesterday.
Asked about the location of the institution, he stressed that several factors should be analysed before coming to a conclusion.