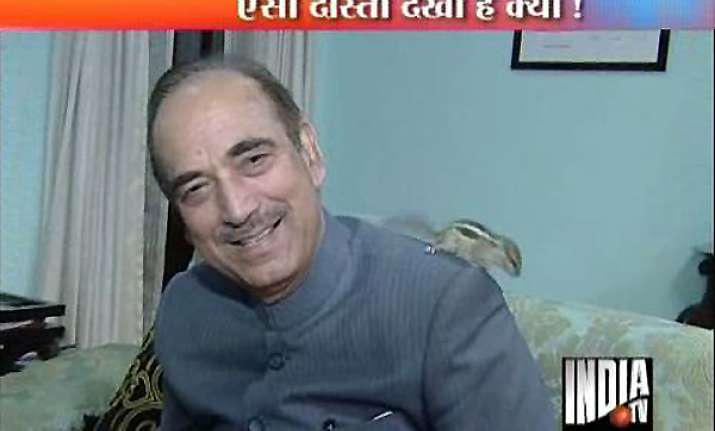 New Delhi, Dec 2: Union Health Minister Ghulam Nabi Azad has a tiny squirrel who is his close friend at his official residence here.

Nearly three and a half months ago, two offsprings of a squirrel suddenly fell from a tree inside their residence. One died, and Azad's daughter adopted the other one. At that time, the offspring's eyes had not opened.

Azad and his children took care of the squirrel, and now the animal has become the family's constant companion.

The squirrel has its daily lunch, dinner and breakfast with Azad. It plays around the house and a spacious cage has been made for the animal to protect it from other predatory animals.

The squirrel has made its own nest made of cotton  on top of the wall clock inside the residence.