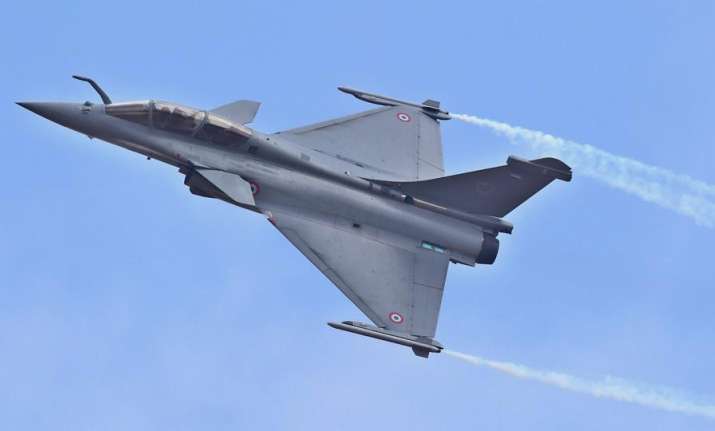 Amid row over Rafale deal, Defence Ministry once again reiterated on Saturday that the government has no role in selection of Reliance Defence as offset partner. 
"Unnecessary controversies are being created following reports regarding a statement purportedly made by former French President, Francois Hollande, concerning selection of Reliance Defence as the Offset partner by Dassault, manufacturers of Rafale aircraft," the ministry said in a statement today. 
"The reported statement perhaps needs to be seen in its full context – where the French media has raised issues of conflict of interest involving persons close to the former President.  His subsequent statements are also relevant in this regard," it said. 
Clarifying its stance yet again, the Defence Ministry reiterated that the Government of India has no role in the selection of Indian Offset partner which, it said, is a commercial decision of the Original Equipment Manufacturer.
The Ministry of Defence (MoD) on Friday rejected former French president Francois Hollande's claim that the Government of India had asked the French government to nominate Anil Ambani's Reliance Defence Industries as its India partner in the Rafale jet deal.
"The report referring to former French president Mr Hollande statement that the government of India insisted upon a particular firm as offset partner for the Dassault Aviation in Rafale is being verified. It is reiterated that neither GoI nor the French Government had any say in the commercial decision," the Defence Ministry said in a tweet. 
Defence Minister Nirmala Sitharaman had on Thursday said that the negotiations for procurement of 126 Rafale jets under the United Progressive Alliance (UPA) government fell through as Hindustan Aeronautics Ltd (HAL) did not have the required capability to produce the jets in India in collaboration with French company Dassault Aviation. 
"Dassault could not progress in the negotiations with HAL because if the aircraft were to be produced in India, a guarantee for the product to be produced was to be given. It is a big ticket item and the IAF would want the guarantee for the jets. HAL was in no position to give the guarantee," she said.
However, the Congress had rejected the defence minister's arguments and accused her of "lying" to the people on this matter.