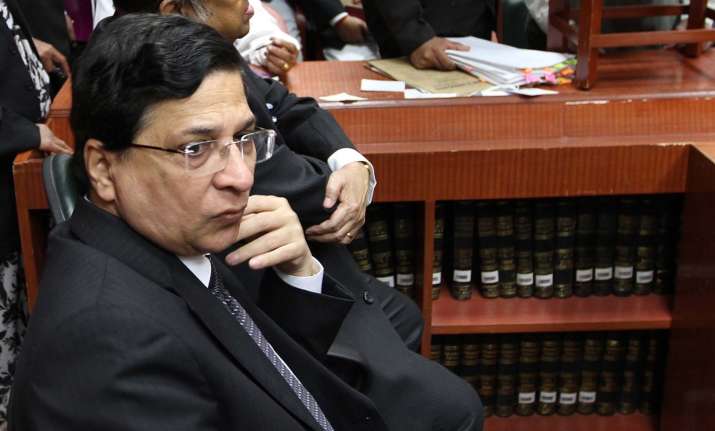 The case of CBI judge B H Loya's death – one of the main reasons cited for the unprecedented crisis in the Supreme Court – should be handed over to an "appropriate bench", said a bench headed by Justice Arun Mishra on Tuesday.
"Let the documents be placed on record within seven days and if it is considered appropriate, copies be furnished to the petitioners. Put up before the appropriate bench," said the apex court, in its order which was uploaded on its website late in the evening.
This means that the Chief Justice of India, Dipak Misra, has to now decide whether to transfer the case to a different set of judges.
Last week, four senior-most judges of the top court – Justices J Chelameswar, Ranjan Gogoi, Madan Lokur and Kurien Joseph – had held a press conference, where they had said that their decision to go against the Chief Justice was motivate in part because cases of "far reaching consequences" were being assigned inappropriately. 
None of the four dissenting judges was assigned to hear the judge Loya case, which is seen as "politically sensitive". Instead, the case was assigned to two judges including Justice Mishra. Yesterday's order is seen as the bench's disinclination to hear the case. 
On Monday, Justice Mishra reportedly broke down at a meeting with other judges, saying that he was "unfairly" targeted and questions raised about his "competence". 
He also said he had made it to the top court on the strength of his knowledge of the Constitution and law and deserved better from his seniors.
Justice Mishra asked the Maharashtra government to hand over copies of all documents and medical reports relating to Loya's death to the petitioners. 
Loya, who was hearing the sensitive Sohrabuddin Sheikh encounter case, had allegedly died of cardiac arrest in Nagpur on December 1, 2014, when he had gone to attend the wedding of a colleague's daughter. 
When the counsel for the petitioners today said they should be given copies of the documents the state government has submitted to the court, the bench had observed, "it is a matter where they should know everything". 
The issue had come under the spotlight in November last year after media reports quoting Loya's sister had fuelled suspicion about the circumstances surrounding his death and its link to the Sohrabuddin case. 
However, Loya's son had on January 14 said in Mumbai that his father died of natural causes and not under suspicious circumstances.