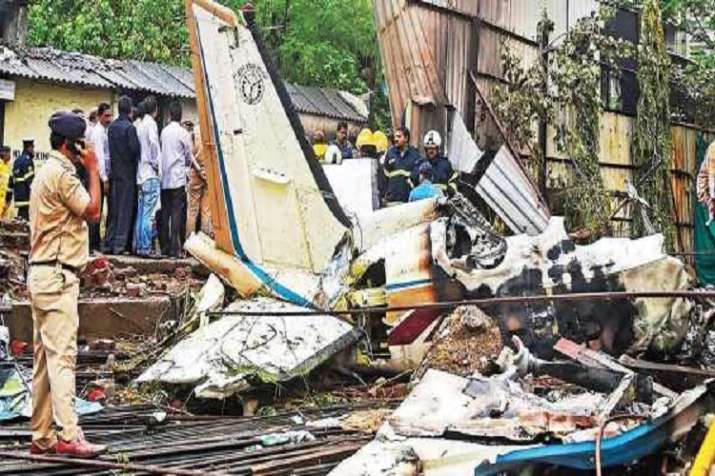 A First Information Report (FIR) would be registered against the owners of the aircraft which crashed in Mumbai last month, Chief Minister Devendra Fadnavis said on Wednesday. The FIR would be registered if they are found to have forced the pilot for conducting a test flight, despite negative opinion.
"We would take action against the owner in case he is found to have forced the pilot to carry out the test despite adverse remarks (by pilots or technical experts)," the chief minister said while responding to a question by Congress' Vijay Wadettiwar in the Maharashtra Legislative Assembly.
A twin-engine King Air C 90 aircraft crashed on an under-construction building in Ghatkopar in east Mumbai on June 28. Five people including both the pilots were killed in the incident.
The aircraft was owned by UY Aviation. The Directorate General of Civil Aviation (DGCA) was probing the incident, the chief minister said.
Prabhat Kathuria, the husband of Marya Zuberi, the co-pilot of the aircraft, had alleged after the crash that she had told him, before leaving the house that day, that weather was not favourable.
Zuberi had expected that the test flight would get cancelled, Kathuria had claimed, demanding a probe.