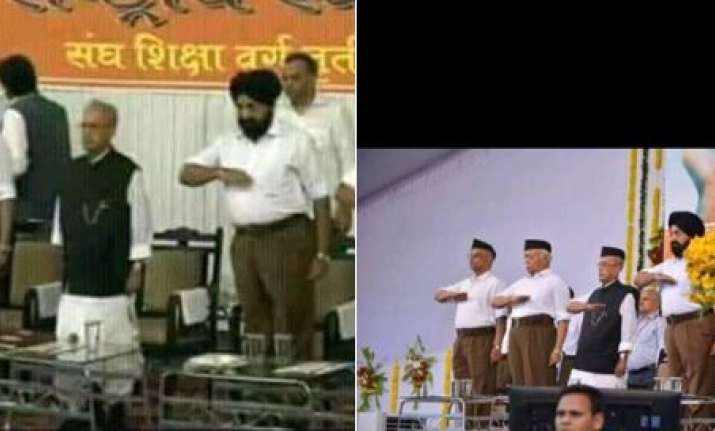 Just within hours after former President Pranab Mukherjee gave a speech in RSS function in Nagpur, his daughter and Congress leader Sharmistha Mukherjee, on Thursday night, responded to a tweet showing a "morphed" picture of Pranab Mukherjee doing the salutation along with RSS leaders and cadres. "See, this is exactly what I was fearing and warned my father about. Not even few hours have passed, but BJP/RSS dirty tricks dept is at work in full swing!" she said.
Sharmistha Mukherjee had earlier publicly disapproved of her father's decision to attend the RSS event in Nagpur.
Earlier, there were also reports that the Congress leader may switch to BJP. However, Sharmishtha rubbished all such reports of her joining the saffron party.
"In the mountains enjoying a beautiful sunset, & suddenly this news that I'm supposedly joining BJP hits like a torpedo! Can't there be some peace & sanity in this world? I joined politics because I believe in @INCIndia Wud rather leave politics than leave Congress," she tweeted.
WATCH VIDEO: 'I can leave politics but not Congress,' says Sharmistha Mukherjee on rumours of her joining BJP
​