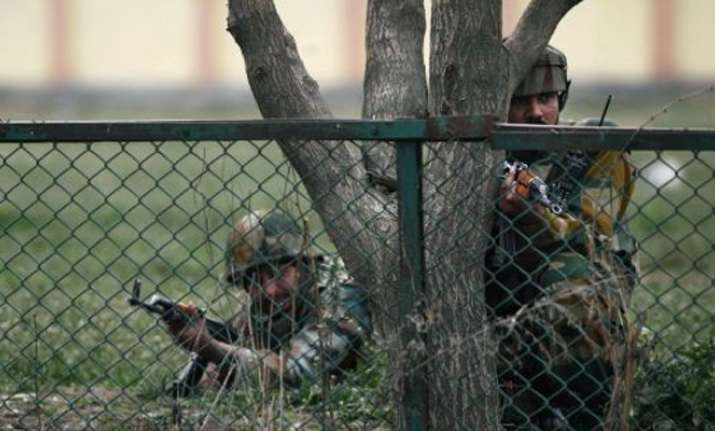 A militant was today killed in an encounter erupted between security forces and militants in Tral on the city outskirts here after Jammu and Kashmir Police laid a cordon around the village where three to five top Hizbul Mujahideen militants were holed up.    
Security forces surrounded Hafoo Nazneenpora village in Tral area following reports about militants hiding there, police said here.
"As the security forces closed on the hiding militants, they came under heavy automatic gunfire which was returned, leading to a gunfight," a police officer said, adding that some top militants active in south Kashmir areas are among the trapped militants. 
The body of a Pakistani militant has been recovered and search is on for others, they said.
Curfew has been clamped in this area, 10 km from here, as protesters had gathered near the encounter site, they said.     
Youth meanwhile resorted to heavy stone pelting at the security forces, and even a Central Reserve Police Force constable was beaten by the mob and his service rifle snatched.
The injured constable has been shifted to hospital.
The operation against the militants was on as of 8.30 p.m., police said.
Half of the house was brought down by the security forces but militants were still firing on them.     
Poster boy of banned Hizbul Mujahideen terror outfit Burhan Wani belong to this area.
(With agencies inputs)