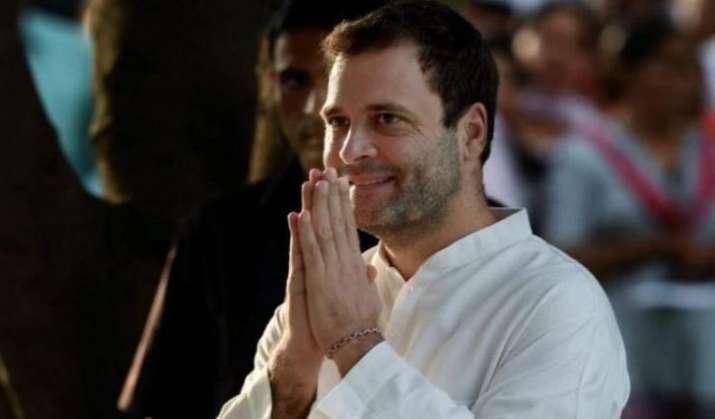 As May 23 approaches, BJP is preparing for a victory while Congress camp is looking at developments patiently with hope in heart. Although it seems certain that BJP-led NDA will form the government at the centre. However, Congress can take heart as India TV-CNX Exit Poll shows that party president Rahul Gandhi will secure victory in Amethi as well as in Wayanad parliamentary constituency.
Lok Sabha Elections 2019 marked the first time when Congress president Rahul Gandhi contested from two parliamentary constituencies at once. Gandhi fought from his traditional seat of Amethi. But he was also in the election ring from Wayanad in Kerala. India TV-CNX Exit Poll 2019 has revealed that Rahul Gandhi is likely to win from both the seats.
However, Gandhi will have to sweat it in Amethi as BJP's Smriti Irani is likely to give him a tough fight. Irani contested against Rahul Gandhi in 2014 as well. However she had to face defeat. However, Rahul Gandhi's victory margin was just that of 12 per cent in terms of vote share.
In 2004 and 2009 Lok Sabha elections, Gandhi's victory margin had been upwards of 50%
Amethi went to polls in the fifth phase of Lok Sabha election. Uttar Pradesh recorded a polling percentage of 57.33 in the fifth phase.
In Wayanad however, Rahul Gandhi seems secure. India TV-CNX Exit poll says that Rahul Gandhi will register a victory
Wayanad is considered a safe seat for Congress. 
In 2014 Lok Sabha elections, Congress was able to secure victory in Wayanad in spite of the 'Modi wave' across the country.
Rahul Gandhi was criticised a lot for his decision to contest from two parliamentary constituencies this time. He has always been targetted by the BJP which maintains that no developmental work took place in Amethi under Rahul Gandhi as its MP. When the Congress announced that Rahul Gandhi will contest from Wayanad, Smriti Irani and the BJP had accused Rahul Gandhi of "running away".
Read | Shotgun to fall Khamosh: Shatrughan Sinha may lose in Patna Sahib, says India TV-CNX Exit Poll
Watch | IndiaTV-CNX Exit Poll predicts victory for BJP, this is how various communities may have voted