Follow us on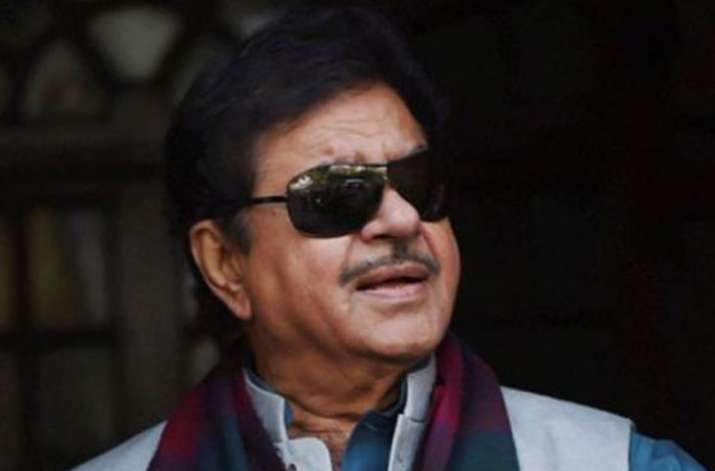 He enthralled fans and defeated villains for decades on silver screen but Shatrughan Sinha may find it tough to bring down BJP heavyweight Ravi Shankar Prasad in Patna Sahib constituency in Bihar. Sinha is fighting Lok Sabha election 2019 on a Congress ticket. 
India TV-CNX Exit Poll has revealed that the 'shotgun' Sinha is trailing Union Minister Ravi Shankar Prasad. A defeat in Patna Sahib constituency may come as a big blow to Shatrughan Sinha as he is the sitting MP there. 
Shatrughan Sinha has been Union Minister in Atal Bihari Vajpayee-led NDA government. 
However, Sinha had been at loggerheads with the BJP and has been vocal in his disagreements with top BJP leadership and even PM Narendra Modi. This resulted in BJP not awarding him party ticket from Patna Sahib when it announced its candidate list earlier this year. BJP fielded Ravi Shankar Prasad from Patna Sahib.
This resulted in disgruntled Shatrughan Sinha leaving BJP and joining Congress. Congress promptly awarded a ticket to Sinha who was eager to get back at BJP who he accused of "mistreating" senior leaders like LK Advani.
However, it seems that Shatrughan Sinha will be unable to hold onto his Lok Sabha seat as India TV-CNX Exit Poll points at a victory for Ravi Shankar Prasad.
India TV-CNX Exit Poll is based on surveys conducted in 542 out of 543 Lok Sabha seats in the country. The sample for the survey was drawn using a multi stage Stratified Random Sampling Technique. CNX, a Delhi based research & Survey Company, conducted a post-poll survey for India TV. The findings of the survey reported here are based on an Exit poll survey conducted where polling was held in seven phases. The survey team visited the randomly selected polling station going deep into by-lanes and meeting people from all walks of life.
Read | Don't lose heart, Congress! Rahul Gandhi may succeed in winning Amethi, Wayanad: India TV-CNX Exit Poll
Watch | India TV Exit Poll: BJP likely to get 19 out of 40 seats in BIhar, JDU may get 13 seats