Follow us on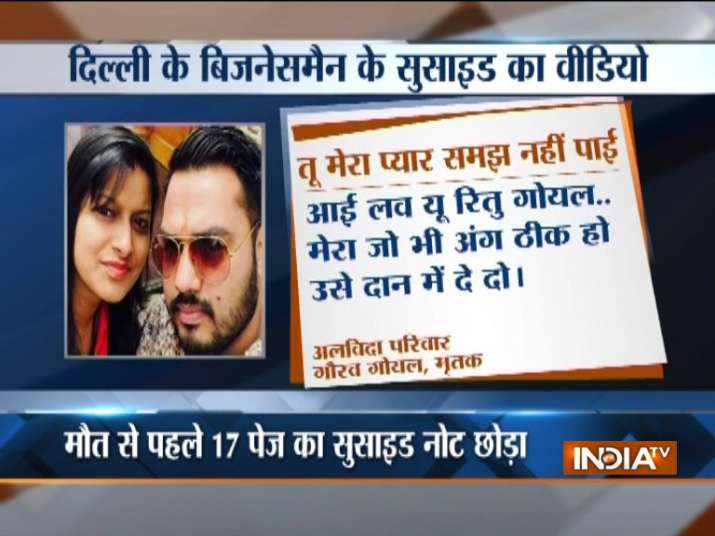 A 34-year-old man committed suicide by hanging himself from a ceiling fan of his house in outer Delhi's Mianwali Nagar. The man, identified as Gaurav Goyal, recorded the act and also left a 17-page suicide note in which he has accused his in-laws of forcing him to take the extreme step. 
Goyal, in his suicide note, accused his in-laws of allegedly 'forcing' him to stay with them and also keeping him away from his eight-year-old son. 
Goyal wrote he got married on April 29, 2009. On July 30, his wife left his house after taking cash and jewellery and started staying with her parents.
"For the last 9 years, I have been living a stifled life. My in-laws, brother-in-law have been torturing me. I am committing suicide... this is not a suicide but a murder. They all get strict punishment," Goyal wrote in his suicide letter.
A purported video recorded before he allegedly took the extreme step was shared by his family to media. Police said they will check the authenticity of the video. 
The police is probing the incident which took place on October 31. 
WATCH: Delhi businessman records own suicide video