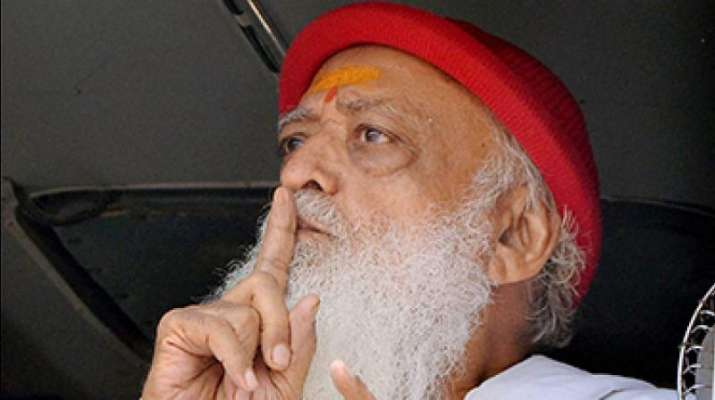 A Jodhpur court on Wednesday convicted self-styled godman Asaram and two of his aides in a 2013 rape case.
Holding Asaram guilty of  raping a teenage girl in his ashram five years ago, the special court for SC/ST cases awarded life sentence to the controversial 'godman' in this case.
The court's verdict was read out in the Jodhpur Central Jail where 77-year-old Asaram has been kept for over four years. 
The trial court convicted two other accused, Shilpi and Sharad, while acquitted two others named Prakash and Shiva. 
Both Shilpi and Sharad were sentenced to 20 years each in jail.
Asaram and his aides were convicted under various sections of the POSCO (Prevention of Children from Sexual Offences) Act, the Juvenile Justice Act and Section 376 of the Indian Penal Code. 
The court imposed a fine of Rs 1 lakh each on all three convicted persons,including Asaram, in this case.
The lawyers of Asaram and his aides, however, said that they will challenge the Jodhpur court's verdict in higher court.
As directed by the Rajasthan High Court, arguments for the quantum of sentencing were held inside the heavily fortified jail premises.
The victim, in her complaint, had said that Asaram had called her to his ashram in Manai area near Jodhpur and raped her on the night of August 15, 2013. 
She was studying at Asaram's ashram in Chhindwara in Madhya Pradesh.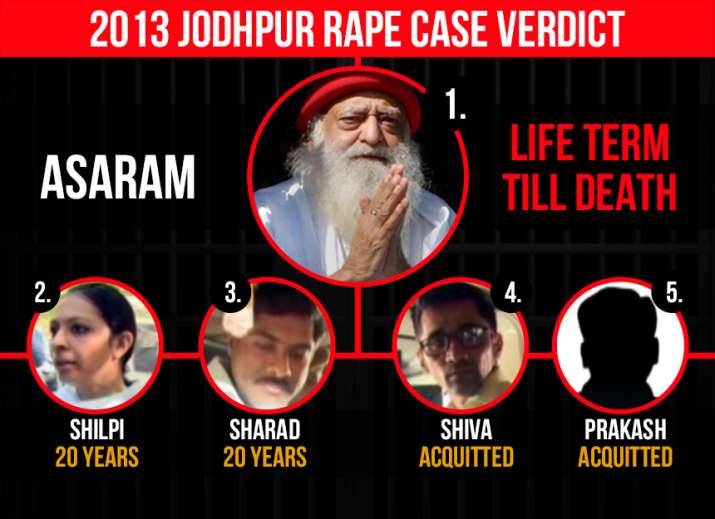 Expressing happiness over the court's judgement, the victim's father said, "We had complete faith in the judiciary and are happy that we got justice."  
Final arguments in the Asaram case were completed on April 7 and the court had kept the order reserved for April 25. 
Asaram was arrested in Indore and brought to Jodhpur on September 1, 2013. He was under judicial custody since September 2, 2013. Asaram is also facing a rape case in Surat in Gujarat in which the Supreme Court earlier this month gave five weeks' time to the prosecution to complete the trial. 
Asaram unsuccessfully moved 12 bail applications, of which six were rejected by the trial court, three by the Rajasthan High Court and three by the Supreme Court. 
Watch video: Asaram sentenced to life imprisonment by Jodhpur SC/ST trial Court in 2013 rape case