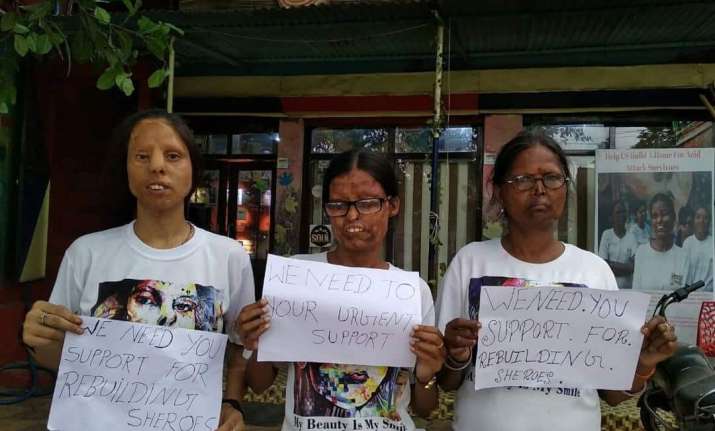 The Agra Municipality has demolished a part of Sheroes Hangout cafe, run by acid attack survivors, as part of its anti-encroachment drive. The demolition, carried out for the process of widening the Agra-Lucknow Expressway, has affected the livelihood of the acid attack survivors. 
"The cafe supported the livelihood of at least eight families of acid attack survivors. We acknowledge that the part demolished was built on encroached land but demolishing it and destroying cafe's furniture without any prior notice has set the us back tremendously," Ashish Shukla, the founder of Sheroes foundation told India TV Digital. All we ask for is a little sensitivity on the part of authorities towards these women who are trying to rebuild their lives by setting aside social stigma, he added. 
The cafe's manager Rupa, who was awarded the Nari Shakti Award in 2016 for rehabilitation of acid attack survivors through the Sheroes project, has now sought help from Prime Minster Narendra Modi. 
The cafe employees have started an online petition to draw attention to their plight and have urged the government to take action for rehabilitation of the victims of the acid attacks across the nation. 
Urging PM Modi to pay their cafe a visit, Rupa writes in the petition: "We want our Prime Minister to understand that the women who work at cafe have already been forcibly molested or burnt, mocked, marginalised, physically and mentally traumatised in so many other ways and this is one more indignity and lack of respect, that we all remain jobless because our cafe was on an encroached land." 
"The demolition is likely to affect the source of income of the survivors for at least four to five months, but we do not seek monetary compensation. We are urging the Prime Minister to make a formal policy for the rehabilitation of the people who have been the victims of similar heinous attacks. Such a policy will also senstise the society and authorities towards their plight," Shukla said. 
The Sheroes Hangout cafe was launched in 2014 by Stop Acid Attacks, a Delhi-based nonprofit group. The cafe was set up to bring acid attack survivors out of isolation and create awareness about the plight of girls and women who had simply vanished from public view. 
The cafe has since gained international recognition and is frequent hub of social activists, foreign tourists and locals. The initiative has won several awards.