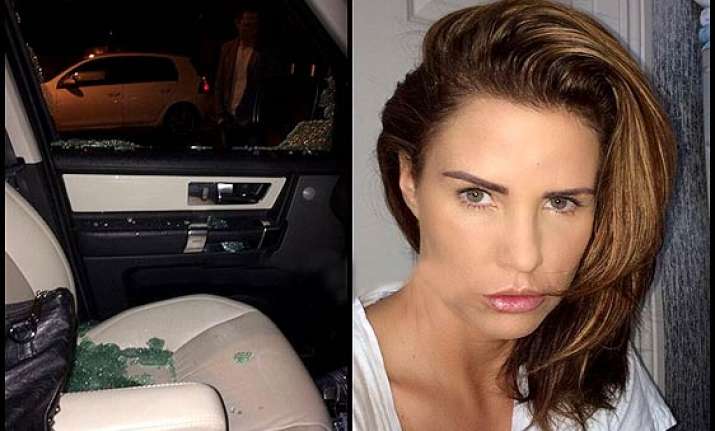 London: Model Katie Price's designer handbag was stolen from her car recently.
The glamour model was furious when she discovered that the window of her car had been smashed in after a night out in Horsham in Sussex Friday. However, she says she felt "stupid" for leaving her valuables under her seat, reports femalefirst.co.uk.
The 35-year-old tweeted: "In Horsham someone smashed my window stole my bag with all valuables in! Pure s*** low life's (sic)."
Price also issued an appeal for the safe return of her cream-coloured Louis Vuitton bag and reported the theft to the police.
"Anyone who is given a cream round barrel louis v bag and black louis v card holder in Horsham, it's mine! Also my valuables inside. Witnesses in denne car park not fennel. Police reported too!(sic)"