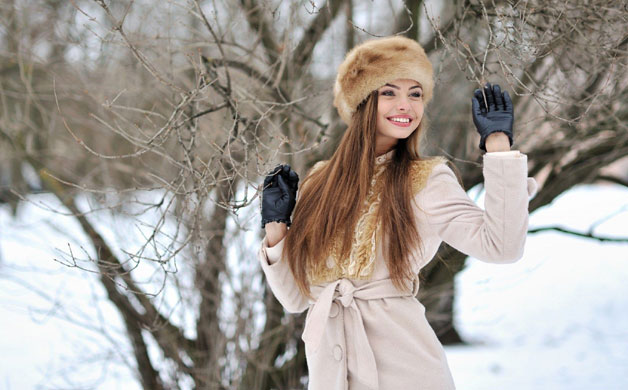 With temperatures dropping constantly, it is indeed a proof the winters have arrived. It is the time when ladies often get confused about their clothing as to whether look like a diva or stay warm.
It is often assumed that winters dressing all about bulky layers of clothes.
However, this is not the case every time. Just because its winter, doesn't mean we have to collectively resign ourselves to giving up on style. Instead, it just means we all have to think a bit more creatively when getting dressed in the morning.
So here we bring you simple tips which will help you look your best in this cold weather.
*Layer several thin clothes and you can seal in heat more effectively and avoid the awkward bulkiness of heavy layers that comes with wearing oversized sweaters or sweatshirts. Begin with a thermal T-shirt or tank top as a base layer, add a thin sweater which will function primarily as the barrier between your skin and the cold air.
* After adding proper layers of clothing, make the final addition of a stylish coat or jacket. A coat or jacket will serve as insulation from the cold fall or winter air. To choose a functional but cute coat, steer away from bulk puffer coats or skiing jackets.
Instead, seek out tailored coats that provide the same protection in addition to a more flattering style.
* Since a considerable amount of body heat escapes through the head, always try to incorporate a hat or head warmer, beanie to a fleece bucket hat to a slouchy beret that covers your head.
* Whether you ultimately decide on trendy ankle-height shoes or a more protective option, consider not only the stylistic appeal, but also the functionality. Save yourself indecisive shoe trouble by committing to wearing only a few different pairs of boots in colder weather.
(With IANS Inputs)