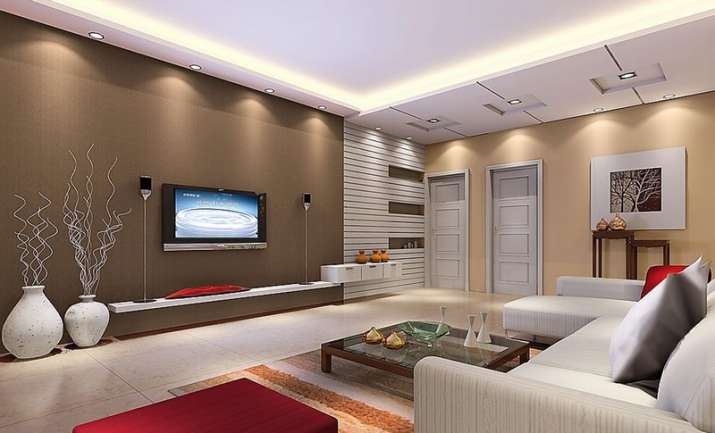 Vastu Shastra is a science of interplaying five primary forces of nature- earth, fire, wind, water and air. The main moto of Vastu Shashtra is to channelize positive energies and add value to human life. Vastu considers layout, design and construction of the house to bring happiness and peace to the home. In Vastu, there is a specific reason behind alignment and arrangement of items. It is an ancient science to bring prosperity and positivity in the home. Whether you are constructing a house or moving into a new one, organising things according to Vastu may prove beneficial. Here are simple Vastu tips that will not just help to beautify your home but also attract positive vibes.
* A money plant or bamboo tree in the middle of northeast direction will not only help in creating positive aura but also make you financially strong.
* A family picture in wooden, yellow or golden frame in south-west direction will strengthen the family bond.
* Healthy social relations can be enhanced by placing a painting of rising sun in the east direction.
* Avoid naked wall at the entrance. A statue or picture of Ganesha can ward off lonliness that is portrayed by naked wall.
* Scenery in northeast direction will help in good vision and planning.
* Remember to keep the numbers of doors and windows even in the house.
* For better performance in studies, place the study table of your kids in the east.
* We all have a habit of accumulating things and placing it under bed or mattress. Remove all the useless clutter as it weighs you down.
* Don't use dark colours for bedroom walls. Keep the room well lit.
* Bathroom should be decorated with candles or green plants to bring positivity.
* Wife should always sleep on the left side of husband and use just a single mattress on the bed.
* Northeast corner of the house is the most auspicious direction for prayer room.
Keep watching our Facebook page for all updates