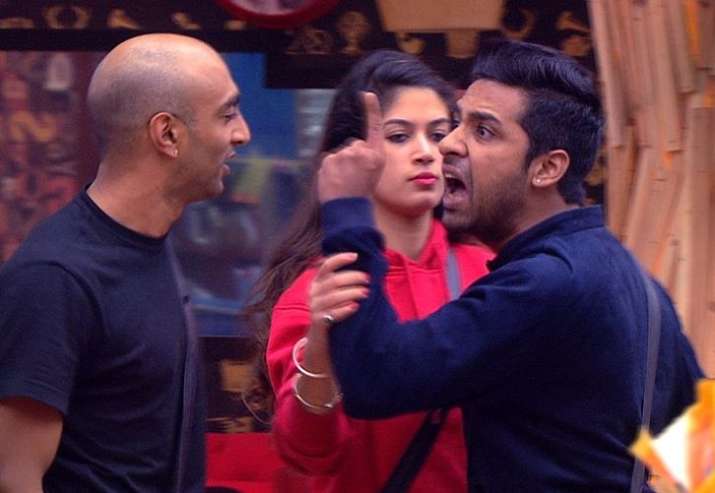 Monday brings lot of masala as Bigg Boss 11 house gets set for fresh nomination procedure. The house is witnessing more drama with the increasing rift between Akash Dadlani and Puneesh Sharma.
The morning begins with a wave of friendship between Vikas and Shilpa when Vikas compliments the actress for her looks. But Hina gets into an argument with Shilpa over paratha. Hina says that she can do whatever she likes with her food, she can even throw them. Arshi and Akash instigate fights. Arshi also blames Shilpa for taking away Hiten from her.
Priyank Sharma and Luv Tyagi apologize to women by writing ''Respect Women'' with a shower gel. They also say sorry to Arshi. At night, Shilpa tells Arshi that she wants to steal something from Hina's bag. She goes and takes out bread and biscuits from the bag.
Puneesh takes away Akash's eggs and throws them. Bandgi and Shilpa pull Puneesh away but he still manages to throw his footwear on Akash. He keeps on using cuss words. ''How dare he misbehave with Bandgi!'' he yells.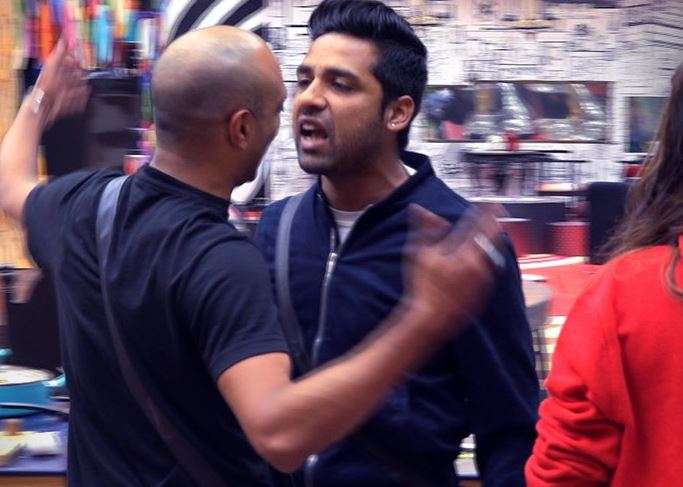 Nominations start and Hina is called in confession room. Hina, Arshi, Akash, Luv and Priyank nominate Puneesh and Bandgi. Bandgi and Puneesh nominate Akash and Luv while Hiten nominates Akash and Puneesh. On, the other hand, Shilpa nominates Priyank and Luv. Bandgi, Luv and Puneesh get nominated. 
Hiten makes rule that everyone will have two parathas but Akash and Bandgi break the rule. Miffed by this, Hiten asks everyone to eat as much as they can. Arshi makes fun of Shilpa for flipping sides. Shilpa says that she is not interested in being her friend.
Keep watching this space for all updates on Bigg Boss 11