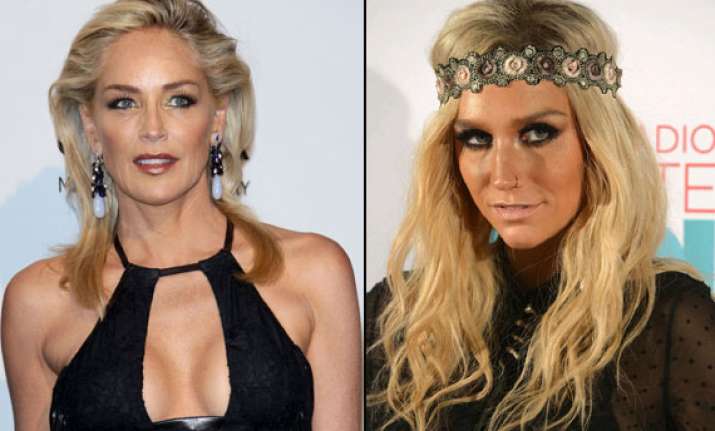 Mumbai: Mumbai will host the country's inaugural amfAR fundraising gala, a black-tie dinner and auction event Nov 17 to be attended by Hollywood actress Sharon Stone.
Bollywood actors Aishwarya Rai and
Abhishek Bachchan
have lent support to the event, where famed singer Kesha will perform.
The Foundation for AIDS Research, amfAR Thursday announced that it will present amfAR INDIA next month. The event will take place at the Taj Mahal Palace hotel.
Stone is amfAR's global fundraising chair. Husband-wife duo Aishwarya and Abhishek are the India select co-chairs and amfAR supporters.
"I would like to thank the people of India for their brave and conscientious work in the fight again HIV/AIDS and for allowing amfAR the privilege of joining them in this important global effort," Stone said in a statement.
"We are grateful and humbled to be welcomed by the Indian community and to share in the wealth of knowledge provided by the Indian people and its government," she added.
amfAR chairman Kenneth Cole, Anuj Gupta and Rocky Malhotra will be amongst the special guests attending the event, which will be similar to amfAR's black-tie galas that take place all over the world.
Cyrus Poonawalla is the event's presenting sponsor.
A host of Indian celebrities and industrialists are expected to attend to make the event an annual fixture on the socialite calendar.