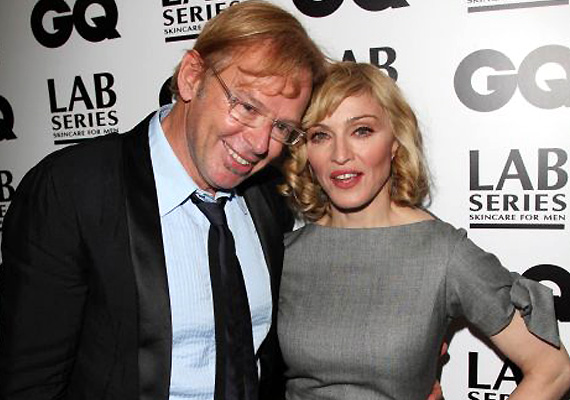 London, July 22: Singer Madonna is reportedly devastated after death of her close pal David Collins.
The singer was seen landing at the Heathrow airport dressed entirely in black and will go to Ireland, where the funeral will take place.
Collins was an interior designer and lost his battle to skin cancer after just three weeks of it getting diagnosed. He died July 17.
"Madonna is beside herself with grief. David was one of her closest pals for years - she adored him," thesun.co.uk quoted a source as saying.
"They'd often have a laugh around London, driving around together. She can't believe he died just three weeks after his diagnosis," the source added.
Collins designed the interiors of some of Madonna's favourite London haunts, including Claridge's - as well as the inside of her homes.