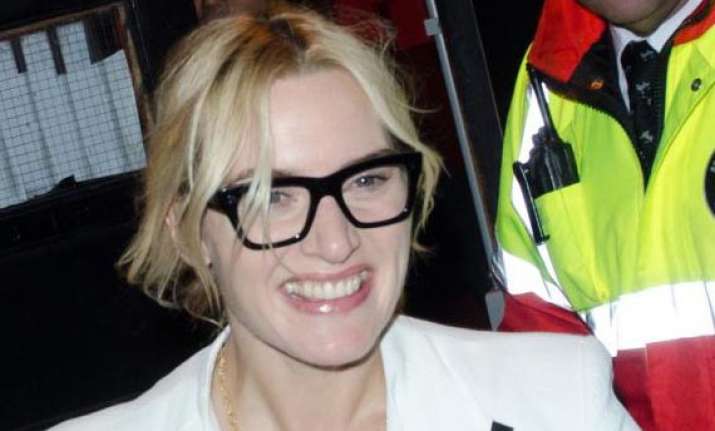 London, June 26: Actress Kate Winslet says she doesn't believe in cosmetic surgeries. Instead, she prefers to use anti-ageing products.
The 37-year-old insists women can get that "elegant, fresh-faced, powerful" look by using natural anti-ageing creams and gels.
"I don't believe in cosmetic adjustments, yet they are becoming more and more popular so I find it very reassuring that there is a luxury brand like Lancome developing new anti-ageing products all the time - that actually work," contactmusic.com quoted Winslet as saying.
"They are not trying to alter the face, but to celebrate the natural ageing process and the changes in our environment," she said.
Winslet, who has two children - Mia, 12, and nine-year-old Joe, said she doesn't get time for a lengthy beauty regime in the morning.
"My beauty routine in the morning has to be fast as I am up early to get everyone out of the door for school. So I might wash rapidly with Lancôme's Mousse Eclat which makes the skin feel clean," she said.
"Then I slap on a couple of quick pumps of Visionnaire (skin corrector) and immediately apply Renergie Multi-lift (cream) which has SPF 15 in it," she added.