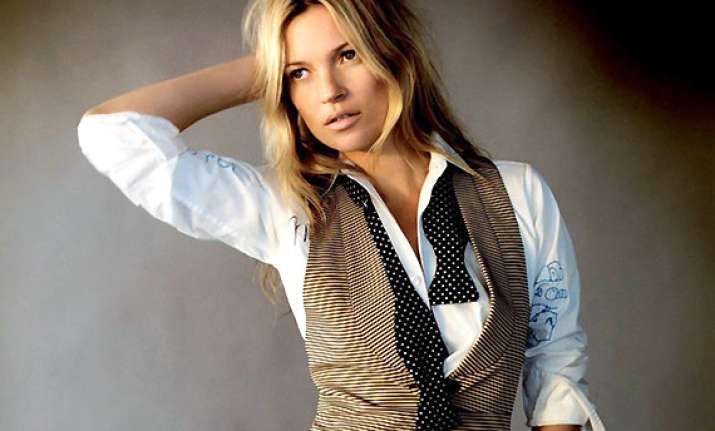 London: Supermodel Kate Moss is preparing to join Britain's Vogue magazine as a fashion editor, and its editor-in-chief is looking forward to the experience of working with her.
"I am absolutely delighted that Kate is going to work with us in this new role," said the magazine's editor-in-chief Alexandra Shulman, reports contactmusic.com.
"Her undoubtedly brilliant sense of style, depth of fashion knowledge and understanding of what makes a wonderful image will be exciting to see on the pages of British Vogue. I am really looking forward to working with her on ideas," she added.
The 39-year-old, who has starred on the publication's cover over 30 times, is due to feature her first story in an upcoming spring issue of the magazine.